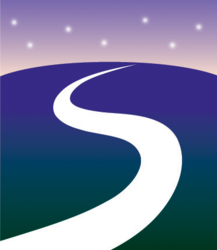 We want to provide enough information so families can make wise decisions, link them to trusted providers and help them avoid unnecessary expenses and debt
El Paso, TX (PRWEB) February 27, 2013
As if the loss of a loved one is not enough, funeral expenses can make the entire situation overwhelming. For many the loss follows a long illness, which has depleted a family's financial resources or an unexpected loss for which there has been no time for preparations.
Shared Sorrows' financial expert, Brian Beaman, notes that many Americans have very little cash savings and the percentage of Americans with life insurance is lower than at any time since the 1950's. The result is that funeral expenses can create a hardship for already grieving family. Ironically, though Americans have less money to pay for funerals, the cost of funerals continues to rise.
"Because our mission is to make funerals more affordable, we are in the process of identifying vendors who will provide the products and services that bereaved families need—but we are asking these vendors to provide additional value-added features or discounts to assist the families who use our site," says Beaman. Specifically, Shared Sorrows will highlight vendors on their site who sell caskets, urns and keepsakes as well as probate attorneys, grief counselors and other service providers.
"We are asking families who have had a positive experience with a dependable provider to recommend that provider to us so others can benefit too", he said. Recommendations can be made by using the contact form at http://www.sharedsorrows.com/needing-assistance .
"We want to provide enough information so families can make wise decisions, link them to trusted providers and help them avoid unnecessary expenses and debt", says Beaman. Shared Sorrows has also created CareFund™ through which family and friends can contribute to a special fund to help defray funeral expenses.
Launched in April 2012 by Benjamin Stewart, along with his family and several close friends. SharedSorrows mission is to give people the power to share and plan the funeral of a loved one in the privacy of their own home. Anyone can use our Funeral Resources to plan and memorialize their loved ones, as well as share what they've done with the people they know and trust. SharedSorrows is a privately held company and is headquartered in El Paso, TX. For more information on SharedSorrows.com, please call (888) 670-9323 or visit http://www.sharedsorrows.com