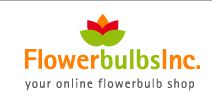 Dedicated web shops to deliver flower bulbs in home country Holland and all over mainland Europe!
Holland (PRWEB) April 28, 2013
Flower Bulbs Inc; part of Dutch firm Koeman Flower bulbs, has earned many positive reviews from customers for its online flower bulbs shop on eKomi. After reviewing the consistent positive reviews, customer feedback website eKomi has awarded it with its acclaimed standard seal of approval.
Flower Bulbs Inc is a part of the popular Koeman Flower bulbs family. Owing to the quality of the products and services that this web shop offers, it has received a high volume of positive feedback from customers. After looking at the amazing feedback scores it has received, eKomi - a transparent and independent feedback collection service for products, shops and services - has awarded this flower shop its standard seal of approval.
Check out the customer reviews and feedback for the shop at http://www.flowerbulbsinc.co.uk/
Flowers Bulbs has been given a rating of 4.6 out of 5 by the feedback collection company based on 27 customer reviews.
Speaking about the quality of flower bulbs they offer, which has earned them the fame, the customer service manager of Flower Bulbs stated "All our plants come from very reliable, expert growers - we would never offer you anything collected from the wild! We believe in respecting nature, and just giving her a bit of a helping hand with the color schemes and designs."
They also offer special deals and announce new products on a regular basis. If you are interested in staying updated about what this e-shop offers, you can register on the site with your email address to get updated regularly.
The team at Flower Bulbs Inc invites everyone to take a look at the collection of flower bulbs, stating "We take pride in our work, and put emphasis on customer satisfaction. We're not just sending out products - we're putting our name and reputation on the line. Don't forget - we guarantee you that your plants will grow and flower! So stop in, browse around - and we look forward to having you in our family of customers."
This online flower bulb shop makes shopping easy by categorizing the flower bulbs under different categories based on season, like spring bulbs and summer bulbs. Apart from flower bulbs, you can also choose from a range of flower seeds, decorative grasses, and mixed packages. They also give you guidelines for growing the most beautiful flowers. The excellent service offered by the team is what sets them apart.
The owner of the shop takes pride in saying "You no longer have to leave the house for good wholesale bulbs! You can order flower bulbs in our webshop for low prices. You have come to the right place to buy bulbs online in a quick, easy, and safe manner!"
So, gear up to purchase flower bulbs from one of the most popular online flower bulb shop and look forward to cultivate the most beautiful flower garden.
About Flower Bulbs Inc
Flower Bulbs Inc is family flower bulb business, which is a part of Koeman Flower bulbs. It has more than 50 years of experience in selling flower bulbs. Though, the online shop was started around five years ago.
For more info, log on to http://www.flowerbulbsinc.co.uk/