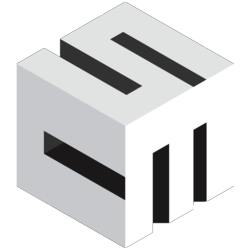 New York,NY (PRWEB) April 12, 2013
Last week, after months of development and beta testing, Shopping Cart Elite launched its Push-To-Marketplace apps. These applications add to the long list of marketing plugins featured in the shopping cart elite system.
"Promoting your products on third party marketplaces like Amazon and eBay has always been a popular online marketing strategy," comments CEO, Igor Soshkin. "However, until now, there was no easy way of doing that. Clients either had to develop their own software, or upload their product feed manually."
The problem with uploading the product feed to eBay or Amazon manually is the amount of time it takes to do it. Furthermore, due to lack of automation, the business has to hire someone to keep the inventory in synchronization across multiple marketplaces. On the other hand, all third parties, offering such a service, are very expensive, and their solution does not offer businesses a lot of flexibility.
This is what led to shopping cart elite develop the Push-To-Marketplace plugin. Not only can clients upload their product feed directly, their inventories are kept synchronized automatically across eBay and Amazon. Furthermore, this plugin is included in the Shopping Cart Elite package, and so businesses do not have to go to other solution providers.
As Shopping Cart Elite continues to make advancements, it is removing many of the technological barriers that were previously haunting eCommerce businesses.
About Shopping Cart Elite:
Shopping Cart Elite http://www.shoppingcartelite.com is an industry leading eCommerce solution provider dedicated to creating and maintaining the ultimate platform for online businesses. By developing sophisticated tools for our clients, we make sure that they do not have to subscribe to other third party services. Our platform is geared towards helping businesses expand by providing extensive features, and keeping in sync with our client's demands. More Info - http://www.shoppingcartelite.com/pitchdeck
Are you concerned about low quality website traffic? And you need a traffic quality management solution? Unlike Google Analytics, Clicktale, and Clickly, we've developed a tool we call threat and engagement analytics. Threat and Engagement analytics will provide a threat score for all your website visitors, it will provide an engagement score for only real visitors, it will identify invalid advertising clicks along with low quality traffic, and finally it will increase your return on advertising spend.