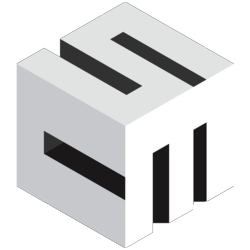 New York, NY (PRWEB) April 06, 2013
Last week, following the official launch of Threat and Engagement Analytics, Shopping Cart Elite introduces the latest tweaks made to the software. Company experts say that these updates will allow clients to engage in effective remarketing.
"It was very recently that we developed a set of unique strategies to help businesses engage in remarketing," comments CEO of Shopping Cart Elite, Igor Soshkin. "The purpose of facilitating remarketing is to improve conversation rates and increase ROI."
The strategy of remarketing is based on the concept, that customers would be more likely to convert if they were repeatedly exposed to the same advertisements. Of course, investing on a particular group of people is risky, unless those people are likely to convert. The only way to know the chances of a person converting is by observing their behavior.
This is where Threat and Engagement Analytics come in. This unique analytics tool uses a sophisticated algorithm to assign scores to the visitors on a website. This score is based on engagement levels, mouse activity, and source of traffic. On the basis of this score, the system differentiates between botnets, and people. Furthermore, by observing visitor screenshots and mouse movement, TEA can also be used to observe behavior patterns.
If a genuine visitor engaged on the website, but did not find the product, TEA can initiate an ad asking the visitor to start a chat session. If engagement with product prices was detected, but products were not added to the cart, the visitor will be shown an ad offering exclusive discounts.
No software can match the sophisticated nature of these analytics and conversion tools. The potential application of TEA, has led to shopping cart elite launching it as an independent solution for non-subscribers, as well.
About Shopping Cart Elite:
Shopping Cart Elite http://www.shoppingcartelite.com is for online retailers and wholesalers who are dissatisfied with the limitation of their shopping carts. Shopping Cart Elite is an enterprise ecommerce solution at a small business price that will completely automate your online business. Unlike the majority of shopping carts in the market, we have created a system that does not require you to pay thousands of dollars each month to App partners to have automation, marketing and SEO tools for your business. More Info - http://www.shoppingcartelite.com/pitchdeck