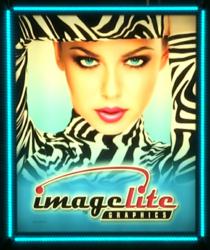 This sign is a true game changer in the sign industry.
(PRWEB) June 19, 2013
Signtronix, the largest sign company for small businesses across America, announces the launch of their brand new product, the ImageLite.
"The ImageLite is an indoor and window sign that utilizes gorgeous, high resolution graphics and a new light diffusion method that allows the sign to be very thin and low profile and very bright so it can be seen from a long distance," said Tom Johnson Jr., Director of Marketing for Signtronix.
"We unveiled the ImageLite sign at our annual national meeting in Atlanta two weeks ago," said Tom Johnson, President of Signtronix. "When the cover was taken off the sign, almost every one of the 200 people in the room's jaw dropped when they saw the new ImageLite sign. It's that beautiful and unique."
The Signtronix ImageLite sign comes in twelve different sizes and includes a bright LED border on the front of the frame that has 16 different color choices. The LED border can be changed with a small remote device. The front of the ImageLite has a clamping system that allows the owner to change out sign faces in minutes. Signtronix can provide additional sign faces for the ImageLite very inexpensively. The ImageLite sign can announce holiday specials, display new products or services, or just warmly welcome customers into the business. To see the ImageLite on the Signtronix website please visit: http://www.signtronix.com/product-imagelite.asp
"This sign is a true game changer in the sign industry. The combination of the gorgeous graphics that can be incorporated into the sign face design and the bright, LED border will get the attention of 95% of the people that go by a business that has this in their window," said Tom Johnson Jr. "Our customers are going to be very excited about the amount of attention their businesses will get with this sign."
About Signtronix
Signtronix (http://www.signtronix.com) is the premiere sign manufacturer for small businesses across the United States. The company was founded in 1959 and has helped over half a million customers in its 50 year history. Signtronix offers many different sign products from outdoor electric signs, LED messages signs and indoor and window signs to help America's small businesses get the exposure they need to their passing public and potential customers. Signtronix is proud to be an ESOP (employee stock ownership plan) company which is owned and operated by its employees. If you wish to view Signtronix on Facebook then visit http://www.facebook.com/signtronix or you can join us on Twitter at http://www.twitter.com/signtronix.