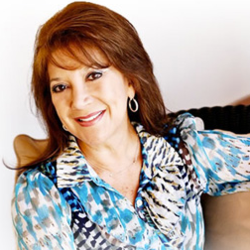 BEAVERTON, OR (PRWEB) September 04, 2012
The Silva Method, a widely recognized positive programming method designed to tap into the mind's hidden potential, helps prepare parents and students for a healthy and productive school year. This popular program, uses scientifically proven positive thinking techniques to reduce stress and combat common peer frustrations. It has been effective in empowering parents to create conscious self talk that can have a direct effect on their children. A growing number of studies suggest children and adolescents are more successful in school when they have a positive view of their own future.
According to the CDC (Centers for Disease Control and Prevention), students have the capacity to create more successful outcomes related to their emotional and social well being when placing emphasis on protective factors to create a sense of school connectedness. Based on studies from Croninger and associates, by surrounding students with the support and encouragement from positive adults affects their own internal belief systems.
The Silva Method embraces a widely held belief that the attitude you unconsciously present to the world is exactly what you will attract. In school, this applies to new friendships, relationships, and struggles that adolescents and children face daily. It teaches the importance of positive self talk and the benefits in encouraging vast personal growth for adults and its lasting results with children. Effective self talk has been praised for improving one's mood and boasting self esteem. It helps people handle stress as well as improve a person's outlook on life in a more optimistic way.
The program was developed in 1966 by Jose Silva, a pioneer and visionary in the self growth field. Following his passing in 1999, Silva's daughter, Laura, has continued his work. Silva reinforces the notion that children unconsciously pick up on what parents say as well as what they don't say. It is both words and images that can have lasting impressions on children. Negative words and images can lead to self limiting beliefs and that build up over generations. In contrast, positive thinking words and images can lead to suppression of fears and a stronger focus on goals, dreams and a mentality of abundance.
Over 12 million copies have been sold over the past 5 decades. The Silva Method is widely used and endorsed by thought leaders, scientists, corporate CEO's, celebrities, and every day people in search of personal breakthroughs. It is credited with helping people create a fresh new perspective on their lives, achieve spiritual awareness and assisting in the pursuit of more passionate personal and business endeavors.