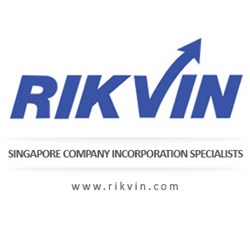 Singapore is trying to strike a balance between levelling the playing field for Singapore PMEs and maintaining its appeal to companies.
Singapore (PRWEB) April 04, 2013
Singapore work pass specialist Rikvin has today published its Guide on Singapore Immigration Options.
The succinct Guide provides an overview of the various Singapore visa avenues for professionals, entrepreneurs and High Net Worth individuals (HNWIs) who wish to move to Singapore.
For professionals, the options include the Singapore Employment Pass (EP), Personalized Employment Pass (PEP) and S Pass. For entrepreneurs and investors, they are the Singapore EntrePass and Global Investor Program (GIP).
Explaining further, Ms Christine Lim, General Manager of Rikvin said, "Singapore has gained a reputation as an ideal gateway to the rest of Asia. For businesses, it is an ideal launch pad to regional expansion. For HNWIs, it is a hub to park their assets and reap gains from their investment, and for professionals and technical experts, Singapore offers many opportunities and provides senior executives with families a safe place to live and work. Singapore remains as one of the most coveted relocation destinations among global executives."
Analysis by Rikvin shows that as Singapore PMEs (Professionals, Managers and Executives) call on the government to level the playing field and remove barriers to fair employment practices in Singapore, the country is trying to strike a balance between doing that and maintaining its appeal to companies.
"Although the government is making efforts to right some wrongs, especially in terms of hiring discrimination that marginalizes qualified Singaporeans, it is still trying to keep Singapore attractive to investors, entrepreneurs and professionals who want to contribute to the city state and inject some vibrancy to its economy. This guide serves to highlight that opportunities are still available to those who complement the needs of the country," affirmed Ms Lim.
To view the guide, please visit http://www.rikvin.com/learn/singapore-immigration-options/
-END-
ABOUT RIKVIN:
Established in 1998, Rikvin has since partnered with thousands of investors, entrepreneurs and professionals in their pursuit to access business opportunities overseas. Rikvin's areas of expertise include company incorporation, offshore company setup, accounting, taxation and other related corporate services. Rikvin is also a licensed employment agency with the Ministry of Manpower (MOM) and offers a full spectrum of work pass services for foreign professionals who wish to relocate to Singapore.
20 Cecil Street, #14-01, Equity Plaza, Singapore 049705
+65 6320 1888
http://www.rikvin.com