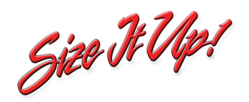 New York, NY (PRWEB) June 15, 2013
Last week, the officials at SizeItUp formally declared the integration of the 2012 Mitsubishi I to their fitments database. The vehicle is the latest addition to the list of vehicles lined by SizeItUp for the year 2013. Stylistically designed and completely renovated, this electric car is all ready to pose tough competition to the other cars in the electric car market. The affordable price range of the 2012 Mitsubishi I is bound to take the electric car lovers by surprise.
Ranging from the quiet cabin space to the crisp acceleration functionality, the 2012 Mitsubishi I offers you everything you can expect from a smart electric car. Most importantly, the car promises much cheaper operation as compared to the gas-only car models. Apart from this, the car offers features like 15-inch steel base wheels, full power enabled accessories, an on board efficient recharging setup, 4-speaker based CD player equipped sound system, auxiliary audio jack, automatic headlights, remote system for climate control, etc.
The experts at size it up have always shown enthusiasm to add new and latest vehicles to their database. In fact, this very reason powered the addition of the 2012 Mitsubishi I to the SizeItUp fitments database.
More Information about SizeItUp:
It won't be wrong to say that SizeItUp has earned the indisputable reputation of being the most genuine and authentic fitments detail provider in today's time. We act as professional guides for people who are not contented with the current state of their fitments database. Ranging from fitments guide to best tire size calculator, we offer all such functionality to our clients. In fact, our fitments guide is ACES complaint, allowing it to be easily integrated on online eCommerce portals like eBay, Amazon, etc. Our database holds information about almost every vehicle manufactured since the year 1970.