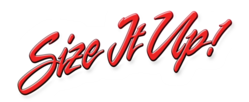 New York, NY (PRWEB) April 30, 2013
SizeItUp has added another feather to their cap by including the all-new 2012 Audi A7 to their long list of cars. Merchants who deal online can now purchase wheel and tire fitments for the Audi A7 from SizeItUp.
The handsome 2012 Audi A7 has a lot of inbuilt features that makes the car a 'must-buy' for this season. Moreover, it combines luxurious driving with sport capabilities and has even added new facilities to the voice command system.
Some of the new options include an amazing Google Earth-based navigation system that provides information such as Google local search and Wikipedia landmark entries. The navigation system shows the same imagery that one could see in a browser with Google Earth thereby making travelling to new places extremely easy and fun.
The 8-speed automatic transmission and electric power steering makes the Audi A7 among one of the best fuel-efficient cars. Due to such a lot of advantages, the demand for 2012 Audi A7 has increased considerably. Hence, SizeItUp decided to add this beauty to their long list of cars. Retailers can now purchase the wheel and tire fitment effortlessly for their Audi A7.
About SizeItUp:
If you wish to go through the unending database of SizeItUp then you could visit our website at http://www.sizeitup.com/. We, at SizeItUp offer all kinds of tire and wheel fitments including single fitments, staggered fitments, etc for every car. Moreover, the fitment guide that we offer is extremely helpful for online retailers. Some of our features include, wheel bolt pattern, optional tire sizes, lug nut thread, rear and front wheel offset, and much more. By purchasing products from our website, our customers can be assured that they would get the most accurate fitments for their vehicle.