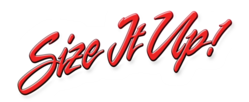 New York,NY (PRWEB) February 24, 2013
SizeItUp has officially announced last week its database's integration of Strada's Monster wheels' fitment data.
Established in 2000, Strada Wheels has grown in the last decade to become a brand that reflects personal taste and high standards. Strada's innovative style and steadfast dedication, has made them a favorite both among retailers and consumers. Sizeitup has always been a keen observer of the market for off road wheels, but they always make sure to update their database to include brands that offer a lot of potential.
Strada Wheels is one of the first wheel companies to create custom colored vinyl finish to accent the wheels. Their ability to personalize their designs is what led them to distribute their products worldwide. Popularity for the California based wheel company has been growing ever since, and online retailers were very eager to feature Monster Wheels on their websites.
It was in 2010, that the off road Monster Wheels were born, as Strada's initiative to include a more rugged look in its product lineup. With sizes ranging from 17" to 24" the wheel manufacturer has made a strong impact in the truck market. Recognizing the growing popularity of the off road Monster Wheels, Sizeitup immediately started documenting the brand's fitment data, and updated their database.
Strada also holds a lot of promise for the future. The company plans on focusing on staggered fitments, concave styles and more European application, making them an excellent addition to SizeItUp's list of partners.
About SizeItUp:
Sizeitup is sole provider of an ACES compliant fitment database that is available for online retailers commercially. Investing in custom solutions is not a solution for majority of small business which is what led to Brian Inge creating Sizeitup. Our fitment database can be used to run an auto-parts website or to maintain a digital catalogue. Some of our biggest clients today are successful wheel and tire stores such as WheelsNoLimit, SacramentoCustomWheels, and many others.