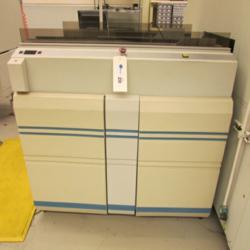 Baja Bids receives Letter of Recommendation for successful SMT Auction by Diversified Technology's Executive Vice President.
(PRWEB) June 13, 2013
Companies need a partner that understands the ins and outs of an electronics assembly equipment auction, and how to effectively and strategically price those items for a successful line auction. Another important aspect is how to garner the right attention to make their efforts worthwhile. Without those factors being in play, there's not much of a chance for an SMT auction to go smoothly and acquire the best possible ROI.
"Many businesses do not realize the value of their assets. If they are closing, or upgrading their equipment, the value is in those items. And if a business does not take advantage of leveraging a professionally organized SMT auction, then it's leaving money on the table. We are confident in our abilities because our customers are confident in our abilities. Here's some feedback we received by one of our clients, 'What I appreciate most from Baja Bid is their accurate ability to determine the quality and the condition of the equipment they are auctioning off. To me, it is the most crucial aspect when purchasing equipment from an auction, and Baja Bid provides this better than all the others.' That quote is right on our website because it exemplifies our best efforts and that our practices and procedures do produce results," a company spokesperson explained.
Baja Bid is a leading domestic and international auctioneer, demonstrating the expert ability to value equipment, organize and itemize assets, schedule and host an auction.
Recently, the company received a letter of recommendation from the executive vice president of Diversified Technology, Inc. which in part states, "Baja has great accessibility to buyers, both domestic and international, they worked diligently to catalogue assets and present them on the website auction in a timely manner, even with an aggressive schedule, met every one of the deadlines outlined in the original agreement, and provided an excellent level of support and service before, during, and after the auction. In summary, our company was very satisfied with the results of the auction and would highly recommend Baja Bids to any business which may be looking to liquidate their inventory and/or assets." The letter of recommendation can be read in full in the bajabid.com site, on the customer feedback page.
The auctioneering and valuation company, which also has a consignment program, stresses that businesses ought to be looking at all revenue stream possibilities, even those which are available only one time. Collectively, when added-up over time, this can save businesses substantial amounts of money. Baja Bid also states that it can produce a well organized, easy to search auction line database for buyers to use during the bidding process.
When a business needs to hold a specific line auction, or even a combination of diverse equipment and other SMT items, it has to be well organized from its inception. An SMT Auction can quickly become unwieldy, and that permeates through the rest of the project. It's difficult to construct and run an assembly equipment auction, especially if the company unintentionally groups one auction line with another one that's essentially unrelated. But Baja Bid has built a proprietary platform that works wonders and works seamlessly.
For more information about the SMT auction platform and what it can do for your business, visit http://www.bajabid.com, or phone the company at 813-992-2437. Interested parties can also email the auctioneer at baja[at]bajabid[dot]com.