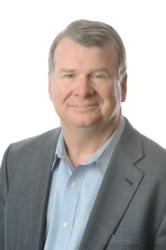 In this course, we cover the mass balance, measurement, and loss-prevention methods needed to minimize profit loss due to hydrocarbon loss.
Dallas, TX (PRWEB) May 14, 2013
Solomon Associates, the leading performance improvement company for the global energy industry, will present its Hydrocarbon Loss Reduction Seminar twice this year to assist managers and supervisors at refinery, petrochemical, and lube plants around the world. The first 2-day seminar will be held May 15–16 in Singapore, and the second on Oct. 15–16 in Salvador, Bahia, Brazil.
"Solomon Associates is offering this 2-day seminar in response to customer requests for assistance in reducing the hydrocarbon loss in their operations," said John Havener, a senior consultant at Solomon Associates. "In this course, we cover the mass balance, measurement, and loss-prevention methods needed to minimize profit loss due to hydrocarbon loss."
The Hydrocarbon Loss Seminar is intended for anyone who takes part in the reduction of hydrocarbon loss or who helps decide hydrocarbon loss investments. It is not just for the loss reduction expert; it is valuable to unit supervisors and plant managers. No prior knowledge of hydrocarbon loss management is required.
Participants will learn:

Industry standard targets for maximum allowable loss
Industry standard material balance methods and standards
Typical hydrocarbon loss sources and standard solutions
Required instrument measurement accuracy
Flare and fuel measurements and calculations
Process and aqueous loss sources
Tankage losses and prevention
"Our Hydrocarbon Loss Seminar is like nothing else being offered," said Dale Emanuel, president and CEO of Solomon Associates. "Participants come away with at least three ideas to reduce loss at their individual facilities, which, when implemented, pay for the cost of the seminar by more than 50 times."
Solomon Associates has led programs at refineries, petrochemical plants, and terminals around the world that have been successful in reducing hydrocarbon loss. The company has identified specific improvements that can be implemented quickly at little or no cost. These methods have consistently led to annual savings of US $2M to US $10M at each company site.
For more information or to register to attend, contact John Havener at John.Havener(at)SolomonOnline(dot)com or +1.972.739.1741.
About Solomon Associates
Based in Dallas, HSB Solomon Associates LLC is the world's leading performance improvement company for energy companies seeking to identify and close gaps in operational performance. Combining proven, patented methodologies with objective data analysis, and led by a team of oil and gas consultants steeped in hands-on operational experience, Solomon Associates consistently helps clients with energy-intensive assets achieve greater efficiencies, enhanced reliability, and improved margins. Solomon Associates is part of HSB Group, Inc. Learn more about Solomon Associates' energy benchmarking and consulting services at http://www.SolomonOnline.com.