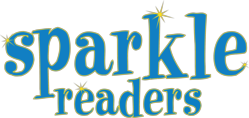 Calgary, Alberta, Canada (PRWEB) December 03, 2012
The task of learning ABC's and 123's is the typical academic focus for most parents of preschool-aged children. As well, the recognition by the child of their own name represents a major milestone in every child's learning. Parents have noticed that, while reading books for kids, stories are typically about someone else and never contain the child's name. Teaching a preschooler how to recognize their name both in print and sound has now been made easier with the clever use of name-personalized online stories. Sparklereaders.com has introduced a new concept in online parent/preschooler reading that focuses on using the child's name as well as the child's friend's name in stories and illustrations to emphasize visual and auditory name learning skills. These stories will help a child recognize their name, and at the same time, enjoy gender specific character-based stories in a new and dynamic way. Parents can read a free story or sign up for a 15 day free trial on the Sparkle Reader's website with no credit card required.
Although there is no correct age at which a child should read or write their own name, a service such as Sparklereaders.com does give parents another option in teaching a fundamental life skill.
Sparklereaders.com was founded in 2011 and officially launched their online reading library for preschoolers in October 2012. The website offers a simple-to-use layout and is advertising-free. It is proud to be earth-friendly by being all digital and online. Revenue is generated from registered monthly subscribers who have unlimited access to its ever growing library database that is written entirely by aspiring youth authors and illustrators who are paid for their work.