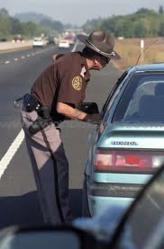 I give away one document source that can usually win any case for a speeding ticket in any state.
Cleveland, Ohio (PRWEB) October 07, 2012
A speeding ticket earned in Cleveland, Ohio has helped one man to author a new book to help other drivers learn from his case. Damon Dallah learned a lot through his battle to dismiss his speeding ticket and has written a new book, Traffic Ticket Secrets, to encourage and empower other drivers to challenge any ticket using a simple formula. Damon explains in his book that he is not providing legal advice and his book is not a substitute for legal assistance. This new book has been released as one man's proven way that he beat his speeding ticket case in a court of law.
"I didn't want to pay the $175 ticket because I thought I was innocent and had no money," said Dallah in his book. What was a routine traffic stop actually turned into a scenario that had him battling for his right to drive with a clean driving record in traffic court.
According to Damon in his book, there are seven defenses that a person can make to beat a speeding ticket in any court of law in the United States. While this book does not offer or imply legal advice, the information is considered general knowledge that the average person might be unaware of and that attorneys use when contesting traffic tickets in court.
A traffic ticket is the most common type of ticket according to law enforcement data. The website, Motorists.org, reports that the state of Florida has the most officers writing traffic tickets each year. Ohio is 23rd on the list of most ticketed drivers and Damon Dallah chose to use his new found knowledge to contest a ticket without legal representation.
Among the many defenses and techniques that are offered in the book, there is one thing that according to Damon can win just about any traffic ticket hearing.
"I give away one document source that can usually win any case for a speeding ticket in any state," Damon Dallah said. "I even explain how easy it is to get a ticketing officer not to go to the ticket hearing," added Dallah.
The Speeding Ticket Secrets book is now available as a PDF download and includes information that is applicable to all 50 U.S. states. The author even attaches a 60-day refund to the purchase of the book for any person that tries the information and proves to be unsuccessful applying the information.
About Speeding Ticket Secrets
Damon Dallah authored his Speeding Ticket Secrets book after he received a ticket in the state of Ohio. The then college student had no money to contest the $175 ticket and he stumbled upon a source of information that is now put into book form to help other drivers successfully contest a traffic ticket. Damon is not an attorney nor does his book provide legal advice. The general knowledge information is accessible to any person in the United States and is applicable to any state. The Speeding Ticket Secrets book is available for download online.