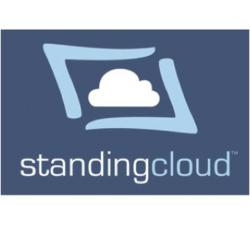 The integration of AWS GovCloud and Standing Cloud meets a key need in the public sector that customers and partners have been asking for.
Boulder, CO (PRWEB) February 12, 2013
Standing Cloud, a leading provider of marketplace and management solutions for cloud providers, ISVs and their customers, today announced the addition of support for Amazon Web Services (AWS) GovCloud.
The addition of AWS GovCloud to the list of leading cloud and hosting providers supported by Standing Cloud - including AWS, Rackspace, HP Cloud, Microsoft Windows Azure, GoGrid, VPS.net and more than a dozen others - immediately expands the cloud application hosting options available for US government agencies and customers.
"At Standing Cloud, we're committed to supporting the industry's widest range of cloud service providers and data centers, to ensure flexibility, reliability and choice for our customers, whether they're ISVs, developers, solutions providers or application users," said Michael Ficco, Vice President of Business Development for Standing Cloud. "The integration of AWS GovCloud helps meet a key need in the public sector that our customers and partners have been asking for."
According to Amazon Web Services at http://aws.amazon.com/govcloud-us/, AWS GovCloud (US) is an AWS Region designed to allow US government agencies and customers to move more sensitive workloads into the cloud by addressing their specific regulatory and compliance requirements. The AWS GovCloud framework adheres to U.S. International Traffic in Arms Regulations (ITAR) requirements. Workloads appropriate for the AWS GovCloud Region include all categories of Controlled Unclassified Information (CUI), including ITAR, as well as Government oriented publicly available data.
About Standing Cloud
Standing Cloud is a leading provider of cloud application marketplace and management solutions. Integrating application software with on-demand infrastructure, we deliver an automated application layer for cloud providers, technology solutions providers and ISVs that makes application deployment and management simple for their customers.
The Standing Cloud Marketplace includes a web-based Marketplace Storefront, where cloud users can discover, purchase and deploy software and applications; an Orchestration Engine for provisioning and managing IaaS resources, applications and add-ons through their production lifecycle; and automated Software Packaging, utilizing scripted software packaging to add software to the marketplace and enabling multi-cloud deployment and management via the orchestration engine.
Founded in 2009, Standing Cloud is based in Boulder, Colorado. Investors include Foundry Group and Avalon Ventures. Visit us online at http://www.standingcloud.com.
Amazon Web Services and AWS GovCloud are trademarks of Amazon.com, Inc. or its affiliates in the United States and/or other countries. Other names may be trademarks of their respective owners.