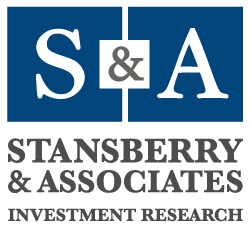 Exporting LNG will be such a boom to the economy, it will be huge,
- Frank Curzio
Baltimore, MD (PRWEB) June 21, 2013
"Exporting LNG will be such a boom to the economy, it will be huge," said investment analyst Frank Curzio. Curzio – who writes the monthly newsletter, Small Stock Specialist and has coined LNG as "Eagle Diesel" – went on to say this trend could create a lot of good opportunity for investors, both in infrastructure and on the gas itself. "We're going to take more supply off the market, so natural gas prices are going to rise," Curzio said.
The video was released this week in the Stansberry Media Minute. You can watch it here.
The Stansberry Media Minute is produced each day the markets are open by Stansberry & Associates Investment Research and gives a brief insight into what Stansberry's expert analysts are seeing in current investment trends and opportunities. For more information about Stansberry & Associates or to book an interview with its analysts, please contact Sara Wilson at 410-864-1784, or media(at)stansberryresearch(dot)com. Learn more about Stansberry Research by visiting http://www.stansberryresearch.com.
Frank Curzio is the editor of Small Stock Specialist, an investment advisory that focuses on stocks with market caps of less than $3 billion. He is also the editor of Stansberry's exclusive Phase 1 Investor advisory.
Before joining Stansberry, Frank wrote a stocks-under-$10 newsletter for TheStreet.com. He's been a guest on various media outlets including Fox Business News, CNBC's The Kudlow Report, and CNBC's The Call. He has also been mentioned numerous times on Jim Cramer's Mad Money, is a featured guest on CNN Radio, and has been quoted in financial magazines and websites. Frank's "S&A Investor Radio" is one of the most widely followed financial broadcast in the country.
Over the past 15 years, Frank's investment strategies – including value, growth, top-down, and technical analysis – have regularly produced 200%, 300%, and 500% winners for his subscribers.
Stansberry & Associates Investment Research is an independent financial research firm, delivering unbiased investment intelligence to self-directed investors seeking an edge in a wide variety of sectors and market conditions. S&A experts produce a steady stream of timely research that covers topics such as value investing, maximizing income, energy-sector investing, resources, biotech, medical technologies, financials, technology, short-selling, macroeconomic analysis, and options trading. Stansberry's unrelenting and uncompromised insight of market trends and analysis has made it one of the most respected and sought-after research organizations in the financial sector.
Founded in 1999 and based out of Baltimore, Maryland, S&A has nearly two dozen analysts and researchers– including former hedge-fund managers and buy-side financial experts – who publish proprietary insights to more than 350,000 individual subscribers in more than 100 countries. Stansberry & Associates Investment Research has additional offices in Florida, Oregon and California.