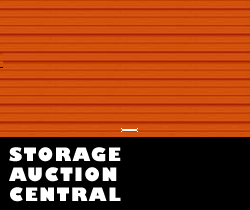 We want everyone to experience success when participating in storage auctions, and our network of websites are dedicated to providing the most up-to-date information on the subject
Prince William, Va. (PRWEB) February 17, 2013
The top blog and news resources for storage auctions is expanding their operations to include original-content articles written by industry experts and distributed only through StorageAuctionCentral.com.
With an estimated 10,000 storage auctions taking place daily in the United States, buyers are turning out in droves for their chance to find profits and uncover treasures at the wildly popular events. StorageAuctionCentral.com reports on all aspects of this growing culture, and has grown to become the number one resource for news and commentary on storage auctions.
Now the site's operators will feature new articles written by industry experts in all aspects of storage auctions. Guests will include bidders, auctioneers, and storage facility managers who have years of experience with buying, selling, and running businesses that are dependent on the unique auctions.
"We've had guest posts in the past, but our new policy is geared toward including the expertise of industry veterans in our daily reporting," said Adam Meyer, an editor for the popular news site.
"We want everyone to experience success when participating in storage auctions, and our network of websites are dedicated to providing the most up-to-date information on the subject," said Meyer.
Storage Auction Central is a leading provider of news, information, and discussion involving the operation of self storage auctions in North America. For more details about storage auctions, visit http://storageauctioncentral.com, or join the active discussion on our storage auctions forum.