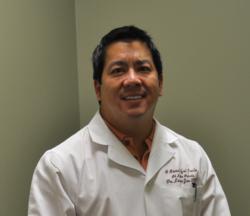 SUGAR LAND, TEXAS (PRWEB) December 19, 2012
The Sugar Land dentists at A Beautiful Smile at Lake Pointe are offering a $99 new patient special for a limited time.
For $99, new patients will receive a dental X-ray, a dental cleaning and an exam by Dr. Lance Jue, the lead dentist at A Beautiful Smile at Lake Pointe.
"We're offering this special because we want new patients to experience how welcoming our office is," Dr. Jue said. "A lot of people are afraid of going to the dentist, but we do everything we can to make our patients more comfortable, and we're confident that when new patients come to our office, their fears will melt away and they'll feel right at home."
According to the staff at A Beautiful Smile at Lake Pointe, there is a limited number of appointments available for the new patient special, so interested new patients should contact A Beautiful Smile at Lake Pointe as soon as possible to reserve an appointment time.
The Sugar Land dental office is offering three other limited-time specials this holiday season: dental veneers for less than half of the original price, dental implants and crowns for only $1,995 each and 20 percent off all packages in the practice's med spa.
About A Beautiful Smile at Lake Pointe
A Beautiful Smile at Lake Pointe is the Sugar Land dental practice of Dr. Lance Jue. It has served the Houston area's restorative, cosmetic and general dentistry needs for 19 years. Dr. Jue makes an effort to listen to every patient to give him or her the appropriate treatment. Earlier this fall, the practice opened a med spa, which offers treatments such as microdermabrasions, chemical peels, laser hair removal, laser vein treatment, wrinkle treatments and tattoo removal.
###