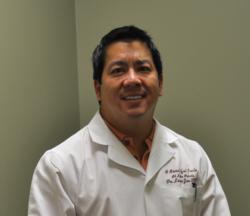 SUGAR LAND, TEXAS (PRWEB) April 08, 2013
A Beautiful Smile at Lake Pointe has added truSculpt, a radio frequency body sculpting technology, to the list of services at its Sugar Land med spa.
The truSculpt body sculpting treatments use radio frequency pulses delivered through a handpiece to destroy subcutaneous fat tissue with little-to-no down time. The treatments usually last an hour and are designed to work on multiple areas of the body, including thighs and buttocks.
Unlike some other body sculpting systems, truSculpt doesn't require pain medication, topical anesthetics, gels or active cooling. Instead, the aesthetician at A Beautiful Smile at Lake Pointe can adjust the treatment temperature based on the patient's comfort level.
In addition to destroying fat cells, truSculpting treatments can decrease the appearance of cellulite.
"We're excited to be able to offer this revolutionary technology to our patients," said Dr. Lance Jue, A Beautiful Smile at Lake Pointe's dentist. "Many of our patients struggle with fat that doesn't respond to a sensible diet and regular exercise. This treatment can help those patients regain the body they want without resorting to unhealthy or dangerous diets."
The treatment isn't right for everyone, Dr. Jue said. He recommends that interested patients call A Beautiful Smile at Lake Pointe at 281-549-5177 to schedule a free consultation and determine if they're an optimal candidate.
About A Beautiful Smile at Lake Pointe
A Beautiful Smile at Lake Pointe is the Sugar Land dental practice of Dr. Lance Jue. It has served the Houston area's restorative, cosmetic and general dentistry needs for 19 years. Dr. Jue makes an effort to listen to every patient to give him or her the appropriate treatment. In the fall of 2012, the practice opened a med spa, which offers treatments such as microdermabrasions, chemical peels, laser hair removal, luxury facials of caviar and gold, wrinkle treatments and tattoo removal.