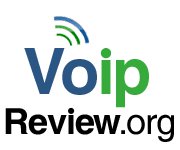 With mobile VoIP, users can travel to just about anyway and still use their cheap phone service on the go.
(PRWEB) June 21, 2013
Americans everywhere are gearing up for summer. From future BBQs to future trips, Americans are ready to go. Of course, it's always helpful to have a little spare cash for all of those summer trips and activities.
Savings come in a lot of different forms, including saving money from switching to less expensive phone service. Traditional phone service can cost anywhere from $80 to $100/month per line. In contrast, Internet calling (VoIP) runs for about $7/month per line or less. VoIP allows users to make and receive phone calls over the Internet. Users can use mobile VoIP apps on their computers, laptops, tablets, or smartphones to make VoIP calls.
With summer comes unlimited possibilities, which is why VoIP Review is revealing the top 5 unexpected summer places to bring mobile VoIP to save some money.
1. Overseas
International travelers often remember their passports, suitcases, and maps, but what about their home phone service? International calling is exponentially expensive with traditional phone service, but it's inexpensive with VoIP. Many residential VoIP providers, such as ITP, offer unlimited international calling plans. Even if the provider does not offer unlimited international calling, most providers do offer international calling rates for just a few pennies a minute.
2. The Local Park
Is there anything more summer than BBQing in the local park with friends and family? More and more public parks are now offering free WiFi. Mobile VoIP works anywhere with an Internet connection. Park goers can enjoy their time outdoors while enjoying cheap phone service. Some residential VoIP providers also offer IP video conferencing so users can video chat loved ones. Even if certain friends or family can't make it to the BBQ, everyone can still see each other and stay connected.
3. The Baseball Stadium
Peanuts, Cracker Jack, and VoIP. Baseball has been America's summer pastime for over a century, but baseball stadiums are very much 21st century. Many baseball stadiums now offer free wireless Internet to baseball fans. Most home VoIP providers offer unlimited nationwide calling so users can take their Internet phone service with them to any baseball game through the country.
4. Theme Parks
Most of the major theme parks now offer WiFi for its visitors. Disneyworld, Great America, Hersheypark, and several other parks offer this service at no charge. Users are free to talk as much as they want to with their low-cost home VoIP phone plans instead of getting hit with long distance fees and roaming charges as they would with traditional phone service.
5. Trains, Planes, and Buses
Of course, summer isn't always about the destination. The traveling to get to the destination is just as important. Luckily, public transportation has really stepped up with its Internet options. VoIP users can use their VoIP plans in most airports, trains, and buses. Sometimes it takes awhile to get from A to B, but with VoIP, at least it's cheap to pass the time with some calling.
No one wants to stay indoors during summertime. With mobile VoIP, users can travel to just about anyway and still use their cheap phone service on the go.