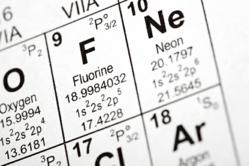 ...about 5% of the world population is still subject to fluoridated water...
(PRWEB) April 28, 2013
Only about 5% of the world population is still subject to fluoridated water and more than 50% of these people live in the United States of America.
Sureaqua, portable water filtration company, has released part one of a two part series of articles titled, 'Removing Fluoride from our Water: What's the Fuss?'
The articles shed some light on the subject, aiming to educate and inform readers on the topic of water fluoridation. As more communities fight to ban the chemical from their drinking water, Sureaqua are inviting those who aren't too sure what the fuss is all about to visit their blog.
"We found that a concerning amount of people weren't really aware of the dangers of consuming fluoride that is used to treat drinking water," said Robert Domanko, Founder and Director of Sureaqua. "Hence, we created a series of articles that can act as a reference point for those who aren't aware of the battle against fluoride and why there is so much controversy surrounding the topic."
The series kicks off with Part one touching on the definition of Fluoride itself, introducing the current global Fluoride status, moving on to the traditional uses of the chemical, as well as what role it plays in our drinking water.
"With so much attention placed on the topic of Fluoride at the moment, as well as the age old controversy surrounding the matter, it's important to keep informed and knowledgable of something that poses such a high risk for your health," continued Mr. Domanko.
To read Removing Fluoride from Our Water: What's the Fuss? Part One, follow the link below to the Sureaqua Blog:
http://www.sureaqua.com/_blog/NEWS/post/Removing_Fluoride_from_our_Water_What's_the_Fuss_Part_1/
For more information on Sureaqua, follow the below link to their official website: