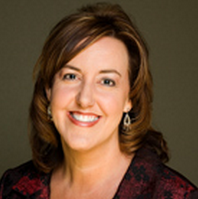 Technology affords unlimited possibilities in the creativity and depth of curriculum development, making this an exciting time to be part of a team that can influence the footprint of education
Chandler, AZ (PRWEB) May 02, 2013
ODYSSEYWARE, a leading publisher of digital academic content for K-12 students, recently announced the appointment of Susan Johnson, M. Ed as Vice President Curriculum 7-12.
With an extensive background as an educator, educational consultant, and digital curriculum specialist, Johnson brings to the company a thorough understanding the current trends, issues, and challenges faced by teachers and administrators in today's online learning environments.
According to Beth Te Grotenhuis, President and COO, "The addition of Susan to our curriculum team will enable us to focus our attention on the very specific needs of students at every grade level, and at the same time, remain staunchly committed to our core values – ensuring every student has the opportunity to succeed academically. We're fortunate to have her on board."
As a lead literacy curriculum specialist with Pearson Education, Susan has spent the last five years helping schools implement successful online learning programs. A proponent of the appropriate use of technology to advance learning, her expertise includes the development of digital learning content, virtual learning, CCSS, and the implementation of successful 1:1 initiatives.
"Technology affords unlimited possibilities in the creativity and depth of curriculum development, making this an exciting time to be part of a team that can influence the footprint of education," said Johnson.
In addition to her work at Pearson, Johnson has spent ten years as an independent educational consultant working with multiple educational services companies where she developed standards-based assessments, and developed, designed, and authored math and language arts courses.
Committed to providing effective learning tools and digital curriculum for 21st century students, a robust learning management system, and a high level of service to schools across the country, ODYSSEYWARE offers schools flexible options for integrating technology into their classrooms in ways that engages digital learners and improve learning outcomes.
About ODYSSEYWARE:
Headquartered in Chandler, Arizona, ODYSSEYWARE is an innovative, multimedia-enriched online curriculum for grades 3-12. Completely web-based, it provides 21st century educational solutions by offering the core subjects of history and geography, math, language arts, and science, enriching electives, and placement testing. More than 300,000 students across the United States have connected with self-directed learning through ODYSSEYWARE. This curriculum is sold directly through regional education specialists. To learn more, visit ODYSSEYWARE at http://www.odysseyware.com or call 877.795.8904.