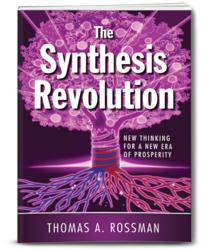 America is one of the most innovative countries in the history of the world, but our current political dynamic reflects none of the creativity and problem solving that are so fundamental to the success of other areas of our society.
New York, NY (PRWEB) April 05, 2013
Over the past 200 years, America has experienced an unprecedented surge in progress and prosperity that exceeds all other periods of human history combined. Yet even though advancement in the fields of wealth creation, medicine, technology and science have been on a steady upward trajectory, in the political sphere, innovation has been sorely lacking.
Moises Naim observes in his recent book, The End of Power, that "in this era of revolutionary change, where almost nothing we do or experience in our daily lives has been left unaffected, one critical area has been surprisingly untouched, the way we govern ourselves." Dr. Naim further asserts, "disruptive innovation has not arrived in politics, government, and political participation. But it will. We are on the verge of a wave of positive political and institutional innovations."
This transformation will not happen by itself and will require thoughtful adaptation by our elected leaders, something that Washington is clearly incapable of accomplishing at present. Mr. Rossman will address the current political and economic barriers to putting America back on the pathway to perpetual improvement and rising prosperity. By replacing the currently ineffective political dynamic with an 'innovative worldview that works' and a 'method of evidenced-based progress', Mr. Rossman will lay out the framework and toolkit for achieving a New Era of Prosperity.
Date & Time: April 15, 2013, 8:00pm
Location: The Graduate Center / CUNY at 365 Fifth Avenue at The Elebash Recital Hall – On the main floor of the building and on the left as you enter into the main lobby
Tickets and more information HERE