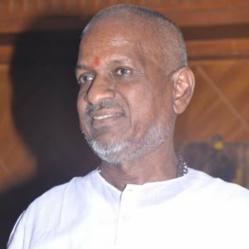 Toronto, Canada (PRWEB) February 10, 2013
Trinity Events Inc with great pleasure informs that Isaignani Ilaiyaraja & 70 + musicians, singers, artists will be arriving at Toronto Pearson International Airport on Monday Feb 11,2013 @ 3.00 PM. at Terminal #1. Ilaiyaraja and the team have already departed from Chennai Airport. Trinity Events Inc would like to accommodate interviews, photo sessions for the media people at the Pearson airport terminal 1.
Additional musicians, artists and technicians will be arriving throughout the week to participate in the mega musical concert at Rogers Centre on February 16, 2013. Trinity Events Inc thanks each and every media for the continuous support on making the music concert a success and looks forward to working with everyone on this and future events.
There is a media preview of concert rehearsals and show setup has been planned for Friday, Feb 15,2013 from 5pm-7pm at Rogers Centre. Admittance is strictly for media and limited persons per media will be allowed.