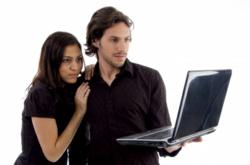 Knowing how taxation works at the county level can be one of the success factors that someone can use.
Seattle, Washington (PRWEB) December 30, 2012
TedThomas.com has launched a new tax defaulted property webinar online. This no cost training video is designed to introduce beginners and advanced real estate investors to the strategies that can be used to purchase this form of mortgage-free real estate. This new webinar is available for access at http://www.tedthomas.com/step2.
This new webinar includes information that is designed to help educate those that want more information about how to purchase properties for discounted pricing in all 50 U.S. states.
The buying and selling of real estate usually requires classroom or in-person instruction to learn the tips and tricks that sellers often use. Alternative strategies can be used in place of methods that many are using to buy and hold real estate.
The process of researching tax defaulted properties is a new concept to many real estate investors. Ted Thomas has taught these strategies through his 30 books that have been authored on this subject and other topics important to the industry.
The new webinar series answers many of the questions that those seeking information can find useful without attending in-person seminars. The advanced information that Ted has included inside of this new educational series is designed for a fast track start method for those that want to learn the methods that many are now using to purchase discounted properties in every state.
"Knowing how taxation works at the county level can be one of the success factors that someone can use," said Ted Thomas in his new webinar. "Obtaining the resources it takes to buy tax defaulted property is essential for investors," added Ted.
A brand new web store is now accessible on the TedThomas.com website apart from the new webinar series recently launched. This new store holds the majority of the books, DVDs and other guides that are available that teach advanced concepts in the real estate industry. Those that plan to access the webinar could benefit from viewing the products inside the new web store at http://www.tedthomas.com/products.
About Ted Thomas
Ted Thomas has taught thousands of men and women alternative real estate investing strategies for more than 25 years. This expert has personally visited almost every state in the U.S. and learned the tax codes and other helpful information that it takes to purchase mortgage-free real estate. The in-person live events, books and other training materials that are offered by Ted Thomas includes some of the best ways to purchase property at a discount. As one of the leading information product developers in the property industry, TedThomas.com has earned the reputation as a go-to source for tax deeds and tax certificate information on the Internet.