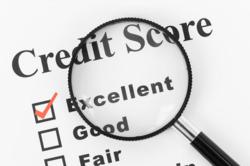 Platinum Tax Defenders Offering Experienced Tax Resolution (877) 668-1807.
Los Angeles, CA (PRWEB) December 08, 2012
"Bankruptcy" might as well be a four-letter word. The American economy is not nearly what it used to be, and as politicians warn us that the worst is yet to come, bankruptcy has become the proverbial elephant in the room of every household struggling to make ends meet. Many view it as a final renunciation of hope, and allow their financial situation to worsen beyond disrepair before throwing in the towel. But with the expert advice given by tax resolution experts at Platinum Tax Defenders, taxpayers can learn when bankruptcy has become a viable option for tax debt relief, and stop more debt from piling up before it's too late. In an effort to educate taxpayers on their choices and options when in tax debt and other financial crisis, Platinum Tax Defenders President, Sherri Gastelum is encouraging individual to start assessing their financial situation before the tax season catches up to them and leave them in despair and feeling helpless. To avoid making matter worst with the IRS by not being prepared, Sherri Gastelum is offering free bankruptcy and bank lien release phone assessment through the month of December.
Despite majority consensus, nobody hates bankruptcy more than the IRS. Even when creditors have given up the chase, the federal government has a tendency of being the last one standing when money is due. Further, if a taxpayer owes more than a single year in back taxes, particularly when owed to the state, the IRS can deny bankruptcy altogether. By attempting to file without the help of a professional tax attorney, it is possible to end up ruining a credit score and still owe money at the end of the day.
But with a few important steps, Platinum Tax Defenders is offering taxpayers a new outlook on hope. Including (but not limited to) a thorough inspection of the previous four years of tax returns, and a complicated order of filing operations, Platinum Tax Defenders ensures that every aspect of the bankruptcy process is followed to the tee, offering taxpayers their best chance at financial freedom and the much needed help with back taxes settlement.
For those that have not quite reached the tipping point, Platinum Tax Defenders can help relieve the pressure before bankruptcy becomes necessary. With important information about Offer in Compromise, they can help taxpayers settle for less than what is owed, and move on to a more confident financial future. And for anyone suffering from bank levies and property liens, even after having defaulted on previous payment arrangements, they can help lessen the levies and lift a lien on a home or business long enough to refinance or sell at a price that can still save a seller's credit score.
Taxpayers no longer need to bare the overwhelming burden of unpaid taxes, or loose their homes and businesses at the hand of a poor economy. Platinum Tax Defenders offers real solutions, and empowers regular citizens to make smart decisions about their financial futures.
Taking on the IRS and dealing with financial crisis, especially when it is with unpaid taxes, the worst decision to make is to wait till the filling date is around the corner. Platinum Tax Defenders are experts in tax negotiation, offering a wide range of tax resolution services for individual taxpayers and small business owners. With over ten years of experience representing clients in negotiations and settlements with the IRS, they help regular citizens avoid significant fines and even foreclosures, by facilitating penalty abatements, lien subordinations, restructured payment plans, and the release of bank levies and garnished wages. For more information about reasonable bankruptcy options, or to schedule a free consultation regarding any other concerns about tax debt relief, Call 877-668-1807
visit http://www.tax-resolution.me.
Tusana Web Design & Internet Marketing