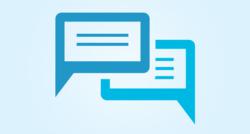 Charlotte, NC (PRWEB) June 18, 2013
Consumer reviews continue to grow in favor as a resource for prospective shoppers. It is easy to understand why, as the insight of other owners can prove more helpful and less biased than marketing information and employees. Best Mattress Reviews offers a blog series based on reviews which summarizes pros and cons for readers. The latest installment, "What Shoppers Say: Tempurpedic vs Amerisleep", offers a multitasking review analysis and comparison of the two memory foam brands.
The article begins by introducing notable information about each company's background and product line. Tempurpedic is positioned as the original pioneer with a varied lineup, while Amerisleep differs itself with an eco-friendly approach and focus on value. Best Mattress Reviews then gets into the comparison of Tempurpedic vs Amerisleep.
Six factors are covered in detail, including responsiveness, pain and pressure points, sleeping hot, motion transfer, odors plus value and affordability. An accompanying scorecard offers broader ratings summarizing the reviewers' opinions on eighteen different traits.
The responsiveness aspect considers how quickly the foam returns to its original shape, which can affect the ease of moving or changing positions in bed. In this measure, significant differences are presented, with Amerisleep offering faster recontouring. Comfort also relies on the relief and prevention of pain as well as motion transfer resistance, which both brands score well on.
Two of the other aspects rely more on personal preference but remain popular concerns with shoppers: heat and odors. On these two factors, significantly more divergence is seen in performance. Value and affordability also present a contrast, with Tempurpedic beds demanding significantly higher prices. The other factors covered briefly include fairly similar warranty coverage and longevity scores, and the greater availability of Tempurpedic products.
A scoring overview is then presented in chart format, which utilizes a points system and traditional letter grades to offer a quick easy summary of Best Mattress Reviews' findings. The overall scores are also summarized and explained, with plant-based memory foam mattresses from Amerisleep earning an "A" overall and traditional memory foam from Tempurpedic a "B". The blog reminds readers to weigh all of various aspects according to their own preferences when researching beds, and offers several other resources for shoppers.
BestMattress-Reviews.org is a bed blog dedicated to providing mattress and sleep product information. On the blog, independent industry professionals provide expert opinions and recommendations backed by research and customer reviews. The website aims to make the buying and research process a little simpler by collecting and analyzing information in a digestible, enjoyable format.