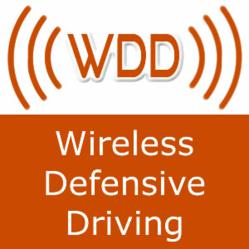 Keep a safe distance. Minimum, 2 second rule.
Dallas, Texas (PRWEB) February 07, 2013
Defensive driving is a learned skill that needs to be continuously improved and maintained. From the time new drivers become licensed, the learning and improving should never stop. Usually when young drivers become more confident with their newly acquired skills, they become complacent, overconfident in their abilities and their driving becomes riskier.
The application of defensive driving techniques is easy and should be practiced every time someone gets behind the wheel of a vehicle. Mr. Collins, founder and instructor of WirelessDefensiveDriving.com Defensive Driving Texas, has compiled a quick and easy checklist that will dramatically increase the quality of a driver.
1. - Keep a safe distance. Minimum, 2 second rule.
"This is most likely the easiest and safest defensive driving tip anyone can put to use. This simple technique has been shown to dramatically reduce the risk of collisions" says Mr. Collins. This is how drivers can put it to use:
A driver picks a stationary object on the side of the road as reference point (like a light post or a tree). When the car in front goes by the reference point, the driver's car needs to be at least 2 seconds behind it, when it passes that same object.
The 2 second rule needs to be increased to take in consideration external variables. Depending on time of the day, road conditions and even depending on the driver's current health conditions. For example, during the night hours, with wet, icy or snowy roads, drivers need to double or sometime triple the distance between vehicles. It is easy to under estimate the space needed to stop a car (at 60 mph, a car will travel 88 feet per second!). Additionally, the driver's reaction time factors in total stopping distance. A fast response time is .75 of a second and increases depending on tiredness, alertness and other physical conditions.
2. - Scan the road. Keep those eyes moving.
Drivers should engage in constant field-of-view scanning. Maintaining a total sense of awareness of the driver's surrounding is key to defensive driving and driving safety. A driver needs to be aware of what goes on, not just in front of the car, but also on either side and behind the vehicle.
3. - Reduce distractions. Absolutely no phone while driving!
The driving task is a complex task on it's own. Contrary to popular belief, multitasking is a myth (spring 2008 of 'The New Atlantis'). Humans do one task a the time, or a fraction of a task at the time. Our brain is able to switch between one task to another really fast, but we are still doing one task a the time. When the driver is distracted by loud radios, eating, phone calls and texting, the lack of concentration and awareness of the surroundings increases exponentially. Scientific tests conducted by Car & Driver show that texting while driving is more dangerous than drunk driving!
Mr. Collins created the first online defensive driving Texas course over 15 years ago and has taught thousands of Texans how to become better, safer drivers. For more information please contact WirelessDefensiveDriving.com online.
-----
WirelessDefensiveDriving.com
5470 West Lovers Lane
Dallas, TX 75209