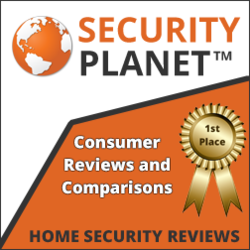 SecurityPlanet.com has side-by-side comparisons of the top home security system companies in the nation.
Amarillo, TX (PRWEB) April 21, 2013
SecurityPlanet.com is the leader in home security systems reviews. Consumers that are in the market for a home security system can do a comparison of the features and services of the nation's top rated security system providers online at SecurityPlanet.com. SecurityPlanet.com recently completed conducting their evaluations of the leading home alarm system companies in the state of Texas. Reviews of each state are completed yearly and the top alarm system providers are scored. Rating every security system company involves closely reviewing their customer satisfaction and business ratings along with pricing and warranties.
Texas is the 2nd most populated state in the US. According to the FBI's Uniform Crime Report there are approximately 891,000 property crimes each year. Texas consumers comprehend the significance of home security and safety and now have an 3rd party resource to consult when searching for a burglar alarm system. Response time and dependability are essential factors to Texas buyers who were in the market for an alarm system.
SecurityPlanet.com spokesman Gavin Anders stated, "Cellular monitoring services were quite popular among Texas residents due to its improved dependability over telephone line and broadband-based connections. Cellular monitoring has become the requirement in safety for the new variety of home security systems."
FrontPoint Security was awarded as the best Texas home alarm system company. FrontPoint Security is recognized for providing their customers with remarkable customer service and sustaining a good rating on the Better Business Bureau. FrontPoint Security's capacity to continue to keep a fantastic customer service rating along with their cellular-based technology has made them a favorite amid consumers. Close to FrontPoint Security, the two other top home security providers are Protect America and ADT Security. Protect America has delivered a tremendous amount of value to the burglar alarm system marketplace by offering free upfront equipment. ADT Security, the leader in professionally installed home security systems, has been in business for more than 100 years and has over 6 million customers.
SecurityPlanet.com learned that Texas consumers were interested in the mobile featues that the top security companies offer. FrontPoint Security offers their customers with the power to remotely arm and disarm the home security alarm system in addition to set up the security system to deliver text message notifications when events occur in the home. Moreover, wireless home security cameras present features for customers to remotely stream video straight to an iPhone or Android device. Consumers of Texas can read more information about the best security system companies online at:
SecurityPlanet.com - The Home Security Resource
About SecurityPlanet.com
SecurityPlanet.com is dedicated to providing buyers with the best home security system information available. SecurityPlanet.com supplies side by side comparisons in an easy to use format so homeowners can quickly get the data they are trying to find. SecurityPlanet.com also released educational information about safety and security on their home security blog. Visit SecurityPlanet.com for the most up-to-date information about who's hot and who's not within the home security industry.