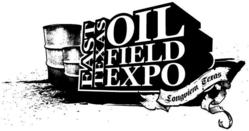 "...["Swamp People"] has grown in popularity tremendously, boasting an average of 4.1 million viewers in its second season."
Longview, Texas (PRWEB) February 22, 2012
Texas Classic Productions LLC, the powerhouse production company behind the East Texas Oilfield Expo, announced today that their 2012 event will feature two very special guests: Glenn and Mitchell Guist, stars of The History Channel's smash-hit television series, "Swamp People".
The Guist brothers are scheduled to make a guest appearance on the second day of the Expo, March 8th, to make rounds of the show, meet with exhibitors and attendees, and help close out this year's festivities. Texas Classic's Director of Operations, Ernest Silver, explains the rationale behind inviting the Guists to attend:
"'Swamp People' is a tremendously popular show with a lot of fans, and the Guists have a lot of popular appeal. We felt that having them at this year's show would be a fun way to end this year's Expo and bolster attendance towards closing time on the day's second event. Also, our exhibitors and sponsors have worked very hard preparing for the show and many have traveled a long way to attend, so it'll be a nice treat for them to get to meet these two celebrities after the business of the event is over."
"Swamp People" first aired on The History Channel in 2010. Since then it has grown in popularity tremendously, boasting an average of 4.1 million viewers in its second season. The evening it aired, the show's second season finale was the most-watched show on cable. The series chronicles the day-to-day lives of several Cajuns living in southern Louisiana who hunt American alligators for a living. The Guist brothers, two such individuals featured on the show, are a "backwoods duo who hunt, trap and fish to eat", according to their website.
Season Three of the series premiered less than two weeks ago, on February 9th.
Aside from featuring the Guists, this year's East Texas Oilfield Expo is expected to feature over 800 exhibitors from a variety of local and national companies representing every facet of the oil and gas industry. The show will also feature over 30 heavy equipment displays and key industry speakers giving presentations on a variety of topics. It is currently the largest oil and gas trade show in the ArkLaTex region.
For additional information about Texas Classic Productions or the East Texas Oilfield Expo, contact:
Courtney Shults
Texas Classic Productions LLC
(866) 918-5550
(866) 719-9701
Courtney(at)TexasClassicProductions(dot)com
http://www.EastTexasOilfieldExpo.com
Texas Classic Productions LLC is a production company that specializes in the planning, development and management of events such as trade shows, expos and conventions. In addition to their flagship event, the East Texas Oilfield Expo, they also host a variety of other events including the ArkLaTex Health, Safety & Environmental Expo and the East Texas Industrial Expo & Job Fair. Texas Classic also offers a variety of exhibitor services including booth design.
For more information about Texas Classic's products or services, visit http://www.TexasClassicProductions.com or call (866) 918-5550.
###