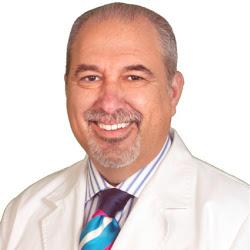 Huge blowout sale at all Target locations on TheraBreath® products.
(PRWEB) April 25, 2013
National Sense of Smell Day is April 27 and TheraBreath® wants to ensure that everyone benefits from this lesser known celebration by throwing a huge blowout sale at all Target locations. Featuring amazingly low prices on TheraBreath toothpaste, oral rinse and mouth wetting lozenges, this savings extravaganza offers discounts so deep that TheraBreath is hesitant to publish the prices due to the already high demand for their products. So, in order for everyone to have the opportunity to purchase Dr. Harold Katz's TheraBreath oral hygiene products before they are all gone, TheraBreath is extending the sale until Saturday, May 4, 2013—and keeping sales prices a secret.
National Sense of Smell Day is an annual event publicized by the Sense of Smell Institute, an education and research center associated with The Fragrance Foundation. The mission of the Sense of Smell Institute is to develop into a prominent global resource providing the latest information regarding the human olfactory sense and its influence on human behavior, psychology and quality of life. In addition, the SOSI also encourages research into the multisensory interplay between taste and smell.
As one of the most popular oral hygiene brands specializing in breath-freshening products formulated to eliminate chronic halitosis, TheraBreath decided to commemorate this event with a blowout sale so that anyone who is suffering from bad breath can discover for themselves the powerful effectiveness of TheraBreath toothpaste, oral rinse and mouth wetting lozenges. Containing ingredients that have been clinically proven to stop anaerobic bacterial growth instantly, TheraBreath products also improve overall oral health by treating gingivitis symptoms and reducing the risk of accelerated tooth decay and cavities.
With thousands of heartfelt testimonials to support the physical and emotional benefits of eliminating chronic bad breath, TheraBreath understands how important it is to a person's self-esteem and ability to engage in meaningful relationships to always have fresh breath and a clean-tasting mouth. Upon hearing about The Sense of Smell Institute's special National Sense of Smell Day, TheraBreath realized that this would be an excellent opportunity to reach out to people who have tried other products in an attempt to banish chronic bad breath while struggling with the embarrassment of persistent halitosis.
TheraBreath also hopes to educate people on the primary reason for having bad breath—sulfurous anaerobic bacteria. This type of oral bacteria thrives in dry, stagnant conditions where mouth debris is not properly removed by sufficient saliva flow. Bacteriologist and dentist Dr. Harold Katz formulated his TheraBreath products with powerful oxygenating ingredients such as his patented OXYD-8 to target foul-smelling anaerobic bacteria by increasing the oxygen content and saliva flow in the mouth. As a result of his research, Dr. Katz has given chronic halitosis sufferers a reason to celebrate National Sense of Smell Day by getting close to people without fear of repelling them.
Quantities are limited at most Target stores so Target and TheraBreath urges everyone to hurry in between April 27 and May 4 to take advantage of deeply discounted prices on TheraBreath toothpaste, oral rinse and mouth wetting lozenges. Have a Happy National Sense of Smell Day!