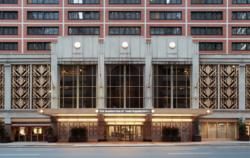 New York, NY (PRWEB) April 10, 2013
Things to do in New York: Thousands of industry professionals will visit New York to attend the New York Tabletop Show. The Manhattan - A Times Square Hotel has created an attractive offer that saves guests 50% off Valet Parking and 30% off this 3 Star Hotels Best Rates - Book Now >
The New York Tabletop Show
41 Madison Avenue New York, New York 10010
April 16th through April 19th
Only hospitality, food and design industry professionals may attend this NY Event. You will need to show proof such as business card or business license before entering.
For more information call 212-686-1203
The New York Tabletop Show is one of the must-attend NY Events for industry professionals in the design, food and hospitality fields. Some of the best and most beautiful designs for tableware, giftware, flatware and similar items will be on display.
Attendees will have the opportunity to meet with the vendors and, in some cases, designers of these items. Visitors can get ideas for boutiques, restaurant or catering businesses or for interior design clients.
In addition to seeing some of the hottest trends in the industry, those who attend the New York Tabletop Show will also be able to attend seminars on various related topics. An entire day of this Event in NY is set aside as Interior Design Day. Designers can network with others in their field while learning about the latest design trends, new products and other information that will help them stay at the top of their profession.
Industry professionals travel to New York City from all over the country to attend this event, which is considered to be the best and largest of its kind.
Anyone planning for some top 'Things to do in New York' should consider attending the New York Tabletop Show and should also book their Times Square Hotel now as rooms in the best New York hotels may be filled due to this and other NY Events taking place at the same time.
About Manhattan Hotel - A Times Square Hotel:
One of the best features of The Manhattan Hotel at Times Square is our incomparable location –literally in the center of everywhere you want to be when you visit New York. The Manhattan Hotel at Times Square is just 2 blocks from Rockefeller Center and 4 blocks from MoMA.
Our spacious 659 well-appointed, non-smoking Guest Rooms and Suites are available on 22 floors and offer everything a Business or Leisure Guest will need for a comfortable stay in the City.
Looking for a Times Square Hotel Offer? View our current New York Hotel Specials, or Check Rates or Make a Reservations or call: 800.610.5386.