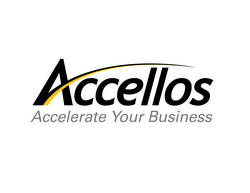 With Accellos, we were able to automate the paperwork, streamline operations with RF and EDI processes, reduce labor requirements, and balance the competitive nature of the business we are in
Colorado Springs, CO (Vocus) October 5, 2010
Accellos, a leading provider of supply chain execution software solutions, has released a case study of its customer Newport-St. Paul Cold Storage. The case study illustrates how the Minnesota-based third-party logistics provider has significantly increased order accuracy and decreased customer support and labor costs since its implementation of Accellos' third-party logistics solution, Accellos One 3PL.
Using the Accellos One 3PL software, Newport-St. Paul Cold Storage has experienced several operational improvements, including:

Streamlined operations with RF and EDI processes
Increased business with no personnel changes
Orders per day increased from 40-90 to 75-120
Lines of order increased from 60-200 to 15-1,000
Ongoing average increase in pallets/cases per man-hour of 23%; as high as 33%
Order accuracy increased to 99.999%
Customer support costs decreased by 90%
25% savings in labor costs
"With Accellos, we were able to automate the paperwork, streamline operations with RF and EDI processes, reduce labor requirements, and balance the competitive nature of the business we are in," said Newport-St. Paul Cold Storage Director of Operations Randy Lewis. "We have not only been able to expand the amount of business we do, but also extend the complexity of the types of business we can accommodate."
The full case study can be read at http://www.accellos.com/newportcoldstorage .
About Accellos One 3PL
Accellos One 3PL is far more than simply a WMS, but rather an enterprise 3PL solution that offers a significantly broader footprint. From its inception as a true 3PL system, it was designed to focus not only within the four walls of the warehouse to provide state of the art inventory control, but to look outside to your customer to enable you to automatically provide and enforce each customer's SLA (Service Level Agreement) while at the same time, reducing the cost of customer service. Through a combination of advanced offerings such as user configurable alert notification (with customizable content for any condition and state within the database), configurable workflow by client (by any combination of customer/shipper/product on the inbound or customer/receiver/product on the outbound) to additional features like a fully configurable rating engine, full document imaging (including the ability to run paperless) and an advanced self service portal, Doing business has never been easier and customer satisfaction never higher than with Accellos One 3PL. For more information, visit http://www.accellos.com/3pl .
About Accellos
Accellos, headquartered in Colorado Springs, Colorado, is a global provider of logistics, warehouse, third-party logistics, transportation and mobile fleet management software solutions. The company addresses the supply chain management and execution market with warehouse management systems for multiple environments, including transportation management software and in-field mobile resource management solutions. Accellos' powerful supply chain execution solutions are easy to customize and implement, providing customers with more innovation for less investment. For more information, email info (at) accellos.com or visit http://www.accellos.com .
###