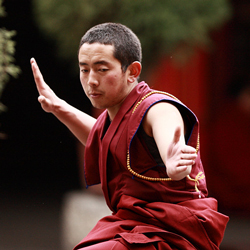 Tibet travel permits can be easily obtained via local professional agency and operator.
Lhasa,Tibet (PRWEB) May 16, 2013
Foreign travelers who dream of visiting Tibet can now get entry permits, according to Tibet Ctrip Travel Service-TCTS, a Lhasa-based Tibet travel agency. "The ban has been lifted since April1, 2013 and we can now obtain all the regular permits for our customers," TCTS said. TCTS provided guidelines for obtaining visas and permits.
Independent travel in Tibet is still impossible for foreign tourists. It's important for travelers to keep in mind Tibet travel permit regulations.
First, to travel to Tibet, tourists need to obtain a Chinese visa. This must be applied for through a Chinese consulate in traveler's home country. All individuals entering China must hold a valid passport.
There are two ways for Chinese visa application:
Go directly to the consulate
Go through a visa service agent
It's important for Tibet travelers to remember not to list Tibet as their destination on the visa application form. The in-bound city in China should be listed as the travel destination. For instance tourists can list cities like Beijing, Shanghai, Xi'an or Kunming.
Travelers planning to enter Tibet from Kathmandu should not get their Chinese visa in advance. The Chinese visa is issued as a group visa at the Chinese consulate in Kathmandu, a Tibetan travel agency will arrange the visa which is to be issued along with the Tibet entry permits.
Secondly for Tibet travel, tourists need to obtain Tibet travel permits. Travlers must show the original document to pass through airport security, train or bus stations. All foreigners must have a tour guide and adhere to the travel schedule and itinerary that they arrange through their Tibet travel agency.
To help ensure a smooth application process, travelers are advised to provide their Tibet travel agency with a photo copy of their passport at least 3 weeks in advance of the tour, and a copy of their China visa no later than 10 days in advance.
When applying permits, Tibet travel agency needs to submit the following information for each person in the travel group:
Full name
Passport number
Date of Birth
Gender
Nationality
Occupation
The information on the Tibet travel permits should exactly match their passport information. Journalists and people that may be involved in political matters could have their permits revoked.
The Tibet travel permits enable tourists to enter Lhasa and visit the main tourists sites of the city. If travelers want to visit some sites outside of Lhasa like Mt. Everest or Samye Monastery, their travel agency must apply for an Alien's Travel Permit (known as PSB Permit) through the Public Security Bureau (PSB).
Tibet Ctrip Travel Service is a Lhasa-based Tibet tour operator with more than 14 years of experience leading Tibet tours. TCTS released above new announcement with regards to Tibet travel policy.