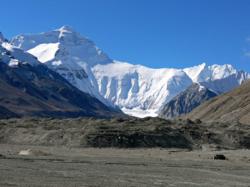 Quality, first-hand, and up to date Tibet travel information can sometimes be difficult to find on the web.
(PRWEB) April 02, 2013
Quality, first-hand, and up to date Tibet travel information can sometimes be difficult to find on the web. To keep travelers up to date on the latest Tibet travel information Lhasa based travel agency, Tibet Ctrip Travel Service-TCTS (http://www.tibetctrip.com), has taken its Tibet travel blog online! Here travelers can find the latest information on Tibet travel permits, learn about some of Tibet's most popular cultural sites and prepare for their tour by checking out travel tips. By keeping up to date and preparing well, travelers can maximize the value of their Tibet travel experience!
When planning a tour, TCTS encourages travelers to learn as much about Tibet as possible. Its travel blog contains information about many of its Tibet tours, Tibetan Festivals, and famous cultural and historical sites! Tibet is a large country, once travelers have familiarized themselves with Tibet, it will be much easier to identify specific regions of interest. Most travelers visiting Tibet spend time in Lhasa and other areas of central Tibet, with TCTS travelers can look forward to exploring other areas of Tibet like Nyingchi and the Mt. Everest!
Travelers often have many questions before coming to Tibet. Some of the most common questions include: What to pack?, When to go?, and How to minimize altitude sickness? TCTS answers any of travelers most frequently asked questions and provides travel tips on its travel blog. Quality and detailed answers to basic questions like these can go a long way in helping travelers adequately pack and prepare for a Tibet tour.
Quality Tibet travel information helps travelers make informed decisions about where they would like to travel in Tibet and how they can prepare for their trip. Tibet covers a vast amount of area; unmatched natural scenery and a fascinating local culture create unforgettable experiences. Through years of experience operating Tibet tours, TCTS is able to provide quality travel information and help travelers live out their Tibet travel dreams! Now travelers can keep up to date on the latest information through TCTS's travel blog!
Devin Moore provided this Tibet blog news release on behalf of local Tibet tour agency TCTS (tibetctrip.com). Devin is a travel writer and independent economic analyst based in Springfield, Missouri USA. His economic research is currently focused on airfare pricing. Devin Moore works to spread awareness of Tibet and its people through publishing Tibet travel information.