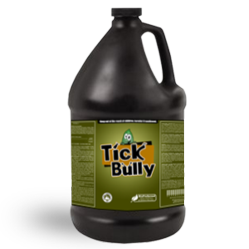 MyCleaningProducts.com published easy to follow tick removal procedures and solutions by collaborating with their clients, and other well known pest experts.
Boston, MA (PRWEB) January 23, 2013
A new study is showing deer ticks are now harboring a new bacteria. With new signs of infections showing up from deer ticks, MyCleaningproducts.com has published a full guide on it's non intrusive tick removal procedures.
"People who go outdoors in several regions of the United States may have something else to worry about. Scientists report that there's another troublesome germ hiding in the deer tick that already harbors the Lyme disease bacterium." You can read the full report at USNews
The green products manufacturer saw the increasing need to develop an easy to follow tick removal procedure. The company organized and collaborated with their clients, and other well known pest experts to publish the official tick removal tips sheet free on the web.
According to My Cleaning Products, it is important to understand the dangers of ticks and other pests. Ticks are widely prevalent so anyone could get bitten by them. And because their bites could cause a number of tick-borne diseases, it emphasized the need to know the proper tick removal process.
MyCleaningProducts.com explained that when bitten, one should immediately remove the pest with fine-pointed tweezers, grasping it as close to the skin as possible. With a stable force, one should then pull it upward, it directed. However, it reminded that the pest must not be crushed or twisted. It could leave its mouth parts in the wound or eject infective fluid to it, it said.
The company stated people in the northeast part of the U.S. should be aware of the deer tick that also infects people with Lyme disease.
"Researchers have found a new disease in the northeast part of the U.S. that is transmitted by the same deer tick that also infects people with Lyme disease. Researchers from a number of higher learning institutes including Tufts and Yale said the new disease, which included symptoms similar to the flu, is bacterial and can also produce symptoms such as hearing problems, confusion, withdrawal, weight loss and difficulty walking." You can read more details at HealthAim.com
Lyme Disease is the most common illness a tick could cause, shared eco friendly cleaning products company. So it warned readers to always look out for its symptoms, weeks and even months after the tick removal. Fever, headache and fatigue are some of the signs it enumerated.
But apart from the tick removal on one's self, My Cleaning Products added that an individual must also learn how to remove ticks from his or her surrounding. And so as a help, the company detailed the steps a person could take to prevent and eliminate the small blood-fed arachnids indoors and outdoors using non pesticide solutions.
If one is in need of doing their own tick treatment, tick removal tip sheets are now publicly available in the MyCleaningProducts.com pest removal procedures section of their website.