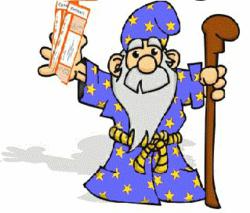 (PRWEB) February 28, 2013
Tickets are nearly impossible to find for Justin Bieber's Believe Tour, but Whiztix allows customers to search for the lowest priced tickets to events with the highest demand.
The Believe Tour began in Glendale, Arizona at Jobing.com Arena during September 2012. The show continues and travels the globe until finally closing August 10, 2013 in Atlanta at Philips Arena. This tour has already traveled through parts of the United States, and Canada. The Show is touring Europe, making stops in Ireland, England, Portugal, Spain, France, Switzerland, Italy, Poland, Germany, Austria, Belgium, Netherlands, Norway, Denmark, Sweden, Finland, Russia and Turkey. All these stops occur between February until early May. After Europe Justin travels to the Middle East stopping in Israel, United Arab Emirates, Qatar, Oman, and Lebanon. Finally he makes a quick stop in South Africa before returning back to the United States June 22,2013 for the final leg of the Believe Tour.
Between June 22,2013 and August 10, 2013 Justin will be taking his believe tour to over 25 different states in the United States, and too two cities in Canada. Fans have a great opportunity to sing and dance to Justin's hit songs. Some of the top songs played during the Believe Tour include "Beauty and a Beat", "As Long As You Love Me", "Baby", and "Boyfriend" to name a few. This tour is extremely fun and exciting to go too.
As time goes by Justin Biebers ticket availability becomes less and prices increase significantly. WhizTix eliminates the hassle of entering the desired event name, date and location into several different ticket websites. The convenient, easy-to-use interface allows customers to type in their desired search once for an all-inclusive results page that pulls listings from multiple ticket-selling websites. WhizTix will make recommendations for the best deals available.
Justin Bieber never fails to impress at his concerts and every fan deserves a chance to watch such a remarkable performance. WhizTix is determined to put tickets in the hands of fans all over the world.
Fans are highly encouraged to visit http://www.WhizTix.com now for tickets to Justin Biebers Believe tour for the best prices at a location near them.
About WhizTix:
Over the course of the last year Whiztix.com has been providing an affordable, and efficient way to search for resold event tickets online. Whiztix has saved customers money on tickets for sporting events, concerts, and plays. To learn more about Whiztix check out http://www.whiztix.com.