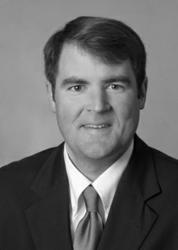 Birmingham, AL (PRWEB) April 01, 2013
Christian & Small LLP has chosen attorney Jonathan W. Macklem to be a member of the 2013 class of Fellows, participating in a landmark program created by the Leadership Council on Legal Diversity (LCLD) to identify, train, and advance the next generation of leaders in the legal profession.
According to LCLD Executive Director Robert J. Grey, Jr., the LCLD Fellows Program offers participants "an extraordinarily rich year of relationship-building, virtual and in-person training, peer-group projects, and extensive contact with LCLD's top leadership."
Founded in 2009, the Leadership Council on Legal Diversity is a growing organization of more than 200 corporate chief legal officers and law firm managing partners dedicated to creating a truly diverse legal profession. Its goal is to help its member organizations find, hire, retain, promote, and engage the best talent.
About Christian & Small LLP
Christian & Small represents a diverse clientele throughout Alabama, the Southeast and the nation with clients ranging from individuals and closely held businesses to Fortune 500 corporations. By matching highly experienced lawyers with specific client needs, Christian & Small develops innovative, effective and efficient solutions for clients. Christian & Small focuses on the areas of litigation, business and tax.
Christian & Small LLP is a member of the International Society of Primerus Law Firms.