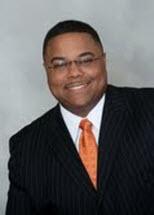 New Orleans, LA (PRWEB) May 08, 2013
Montgomery Barnett, L.L.P. is pleased to announce that Omar K. Mason has been selected as one of only 20 participants representing the National Bar Association at the inaugural Collaborative Bar Leadership Academy (CBLA) to take place this coming June in Minneapolis, Minnesota.
The CBLA is a joint initiative of the American Bar Association, Hispanic National Bar Association, National Asian Pacific Bar Association, National Bar Association and the National Native American Bar Association. The program is designed to promote minority involvement in leadership roles in the various local and national bar associations, by providing training and networking opportunities between the 100 total participants (20 from each of the 5 national bar associations represented) and facilitators. Mr. Mason will be part of the inaugural class for this initiative.
Omar Mason recently joined Montgomery Barnett's New Orleans office in 2012. Mr. Mason is a native New Orleanian. After graduating from LSU, he attended and obtained his Juris Doctor degree from Loyola University School of Law in New Orleans. He began his law practice with Carter & Cates in 1999 where he focused primarily on plaintiff personal injury matters, class actions and complex litigation. He then joined Lynn Luker & Associates in 2003, representing business clients in the gaming industry and defending others against asbestos claims.
About Montgomery Barnett
For over a century, the multi-talented attorneys at Montgomery Barnett have dedicated themselves to providing the best in legal representation and counseling. Based in New Orleans, Louisiana, Montgomery Barnett is a full-service law firm with local, regional, national, and international practices. Its offices are conveniently located in downtown New Orleans near the federal and state courthouses and in downtown Baton Rouge.
Montgomery Barnett's attorneys take pride in their professional abilities, dedication, and attention to their clients' interests. They are also concerned citizens involved in a wide array of community services and projects—a dynamic, hard-working, community-oriented law firm. Montgomery Barnett is committed to these values and will continue to deliver the services and results its clients have come to expect.
Montgomery Barnett is a member of the International Society of Primerus Law Firms.