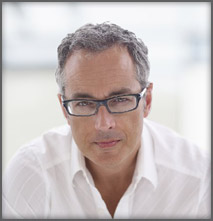 The key to any marketing plan, especially in real estate, is to identify the direction by strategically marketing and showcasing the property and its merits and celebrating the urban lifestyle in order to maximize exposure to the right potential Buyers
Toronto, Ontario (PRWEB) December 04, 2012
Clive McLean of Bosley Real Estate, one of Toronto's largest real estate firms, has announced the launch of his new website at CondoLoftsToronto.com. A sales representative with Bosley for 6 years, McLean offers his clients a great deal of expertise, professionalism and dedication.
The website's aim is to act as an information source for both buyers and sellers who are seeking to arm themselves with the proper knowledge prior to engaging in any buying or selling transaction. For sellers, the website emphasizes the significance of a solid marketing plan. "The key to any marketing plan, especially in real estate, is to identify the direction by strategically marketing and showcasing the property and its merits and celebrating the urban lifestyle in order to maximize exposure to the right demographic of purchasers." He said.
In his website, McLean also points out the importance of having a wide online presence when putting a property on the market. "Online Marketing is not only the way of the future it is the way of today. It is no surprise that nearly 95% of all home buyers start their search on the Internet therefore it is important to have a strong, knowledgeable effective social media voice."
For buyers, the sales representative stresses the complexity of purchasing a property in Toronto, as well as the multitude of factors involved in the transaction. The website provides a list of properties, currently on the market, for buyers to browser through. Each listing includes a number of high-definition photographs, in the form of a virtual tour, of all areas of the property, as well as a comprehensive description of everything that a buyer needs to know about the listing including an overview of the neighbourhood.
Those interested in additional information with regards to any of the listed properties can initiate contact via phone or an online information request form.