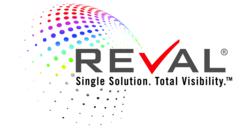 Reval is proud to be able to deliver deep analytics and capabilities that companies are looking for, but rarely find in treasury technology.
Liverpool (PRWEB) May 01, 2013
From the Association of Corporate Treasurers (ACT) Annual Conference today, Reval announces version 13.0 of its comprehensive and integrated Software-as-a-Service (SaaS) Treasury and Risk Management (TRM) solution. Reval's new version provides advanced analytics and capabilities that enable treasuries to turn global information into actionable intelligence (Reval will be at stand number 30 at the conference).
"Treasuries need to see information globally while meeting market requirements locally, and that is not an easy accomplishment in a world of change and complexity," says Reval Chief Technology Officer Philip Pettinato. "Reval is proud to be able to deliver deep analytics and capabilities that companies are looking for, but rarely find in treasury technology."
With Reval 13.0, companies will be able to more seamlessly receive liquidity plans from multiple subsidiaries anywhere in the world, flow them into central treasury, net their positions into a single currency and hedge any exposures. For commodity hedgers whose exposures have a foreign exchange component to the physical settlement, the new version enables the import of commodity exposures as FX positions. In addition, the new version further supports Cash Flow at Risk (CFaR) for a portfolio of FX and commodity exposures by enabling companies to define hedgeable exposures and prioritize hedge targets. This new CFaR optimization tool also provides actionable intelligence by recommending a hedging amount.
Reval 13.0 continues to provide solutions to treasury's most complex challenges. Connected seamlessly by Reval's cloud-based SaaS delivery, multinational companies with treasury operations in Brazil can more easily navigate this country's unique local tax and interest rate market requirements. Reval's new Brazilian Market Interest Rate module supports various interest rate conventions, a range of tax types for Brazil Financial Transactions Tax (IOF) requirements, and PTAX settlements, among many other market standards. In addition, Reval's award-winning hedge accounting module now supports amortization of the financing element of off-market derivatives – a controversial use case under both the Financial Accounting Standards Board (FASB) and International Accounting Standards Board (IASB) and scrutinized by Big 4 accounting firms.
"Investments in business analytics will be crucial to future success," says Nigel Rayner of Gartner. "Today, senior management expects business analytics to provide a competitive advantage, under various scenarios or recommending next steps to improve financial performance." Gartner's sentiment is fully explored in the January 2013 study, "Agenda Overview for Analytics, Business Intelligence and Performance Management."
"To successfully achieve optimal financial performance for their organizations, companies must recognize the holistic nature of treasury and risk management," Pettinato adds. "With this vision in place, they can better leverage business-enabling technology that offers the powerful ability to view information globally and apply analytics for strategic decision-making. Reval 13.0 continues to enable treasury to achieve this."
Reval provides a 24/7 global services team of domain experts to support clients worldwide in the areas of cash and liquidity management, and financial risk management. To find out full details of Reval's many new capabilities, please visit http://www.reval.com or contact info(at)reval(dot)com.
About Reval
Reval is a leading, global Software-as-a-Service (SaaS) provider of comprehensive and integrated Treasury and Risk Management (TRM) solutions. Our cloud-based software and related offerings enable enterprises to better manage cash, liquidity and financial risk, and includes specialized capabilities to account for and report on complex financial instruments and hedging activities. The scope and timeliness of the data and analytics we provide allow chief financial officers, treasurers and finance managers to operate more confidently in an increasingly complex and volatile global business environment. Using Reval, companies can optimize treasury and risk management activities across the enterprise for greater operational efficiency, security, control and compliance. Founded in 1999, Reval is headquartered in New York with regional centers across North America, EMEA and Asia Pacific.
# # #