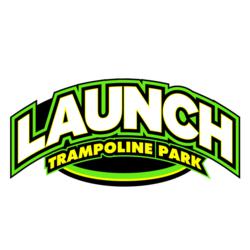 Jumping on a trampoline burns up to 1000 calories an hour and puts a smile on your face at the same time.
Warwick, RI (PRWEB) September 28, 2012
Former New England Patriot, Ty Law, is building the first indoor trampoline park in Rhode Island, set to open in late Fall 2012.
Launch Trampoline Park will have over 9,000 square feet of trampoline area that will accommodate people of all ages for open jumping, trampoline dodgeball, parties, fitness classes, corporate events and private functions. Up to 149 jumpers can be on the trampolines at one time, with a total building capacity of 390 people.
For those not on the trampolines, Launch will feature a cafe with free wireless internet access, an arcade and 12 large-screen televisions playing popular sports, news and movies.
"We are creating a conveniently located premier facility that gives everyone a chance to have fun and be active at the same time. Jumping on a trampoline burns up to 1000 calories an hour and puts a smile on your face at the same time," said Ty.
Ty is partnering with fellow Rhode Island entrepreneur Robert Arnold to make Launch Trampoline Park a reality.
"Rob knows how to run a business and can take an idea from planning to implementation. He is the man with the plan and the team to make it happen."
Arnold adds, "We are excited to bring this type of recreation to Rhode Island. Ty has a desire to become more connected with the community where he lives, so with my deep local ties and background, this venture is a good fit for both of us."
Launch's mascot is a bright green kangaroo named "Joey" who will be in charge of fun at Launch birthday parties and on the trampolines. Joey will make public appearances around Rhode Island between now and the grand opening.
Ty Law, Robert Arnold and Joey are available for interviews, please call 401-203-JUMP.
About Launch Trampoline Park:
Launch Trampoline Park will be a premier family recreation center where children and adults can enjoy the benefits of jumping on trampolines. Located at 105 Pace Blvd, just off Bald Hill Road, in Warwick, RI, it is centrally located for many residents of Rhode Island, Massachusetts and Connecticut.
About Ty Law:
Tajuan "Ty" Law is a retired corner back of the National Football League. Law played college football at the University of Michigan and was the 23rd overall choice in the 1995 draft by the New England Patriots. Ty is a two-time All-Pro player, a five-time Pro Bowl selection, a Pro Bowl MVP, and has won three Super Bowl Championships with the Patriots. His 53 career interceptions rank 22nd all-time.