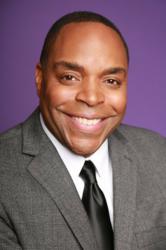 I find that women are highly intuitive and make both great investors and great traders.
Los Angeles, CA (PRWEB) April 22, 2013
Tyrone Jackson, Wealth Coach and founder of The Wealthy Investor Program (http://www.thewealthyinvestor.net), noticed the reticence in his female students when it came to managing their own finances. Jackson teaches self-directed investors, both advanced and beginners, how to trade stocks like eBay, Starbucks and Disney through investing online for guaranteed monthly income.
"Women make up 70 percent of my students," says Jackson, "and most of the females I teach have been discouraged by financial advisers and family members about handling their financial matters. They're told wealth building is a man's domain. I find that women are highly intuitive and make both great investors and great traders through online investing."
America has seen great advancements for women in the past twenty five years. Women now make up a majority of college graduates, are nearly half of the labor force and are increasingly becoming the primary income source for their households. Yet, according to a recent study conducted by Prudential, only 23% of women surveyed feel prepared to make financial decisions and only 12% are actively seeking to educate themselves about investing. It's no secret women tend to live longer than their male counterparts. As a result, women have an even greater need to save for retirement and pursue a financial education.
For instance, if an employer has a 401k plan, conventional wisdom states a woman working in her twenties would be well on the road to a secure financial future if she starts contributing to her 401k plan sooner rather than later. A fifty dollar weekly contribution can make a big difference over ten years. Most 401k plans allow an employee to invest as much as 10% of their gross income. Under federal law, an employee can contribute up to $17,500 of their gross income, and the company they work for can contribute up to a 3% annual match of their gross income.
Whether because they think it is their only choice or due to a fear of taking control of their own money, most working women allow their 401k dollars to be invested in a mixture of 7-10 mutual funds chosen and offered by the fund's manager. Jackson says this is where they go wrong.
Anyone with consistent income can start and contribute to an IRA (Individual Retirement Account). In fact, anyone can open an IRA with as little as fifty dollars. Additionally, you can transfer funds from your company managed 401k to an IRA that you manage yourself by investing online. Of course, the next question is what is the better investment, stocks or Mutual Funds?
"Most investors do better choosing individual stocks as long-term investments," says Jackson. Getting started investing early will pay off big down the line. Jackson, raised by a single mother, encourages his female students to create a financial plan even if they are now in a committed relationship.
Your financial plan should include your ability to own a home, take a five star vacation and, of course, retire without the fear of outliving your money. None of us know if social security will even be around in the next fifteen years. "The good news," says Jackson, "is that anyone can reach these goals. All you need is a financial education and a brokerage account for online investing."
A new itinerary of affordable "Wealthy Investor" seminars is being finalized now. Priced substantially lower than typical investment workshops, "The Wealthy Investor" is about reaching the greatest number of people to maximize their good fortune. The next opportunity to learn more is through two free teleconference workshops, "Basics of Stock Market Success," on Tuesday, May 7 & 21 from 7:00 - 8:00pm PDT. Visit http://www.TheWealthyInvestor.net to sign up for the teleconference calls and also get a free "Stock Market Success" newsletter.