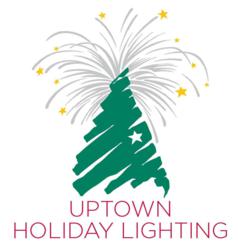 Houston, TX (PRWEB) October 05, 2012
On Thanksgiving night, November 22, Post Oak Boulevard will be the site of the 27th Annual Uptown Houston Holiday Lighting celebration. Festivities begin at 4 p.m. with holiday music and concessions. This free event attracts an audience of more than 200,000 people that fill Post Oak Boulevard between Westheimer and San Felipe, officially kicking-off the holiday season.
At 5 p.m., emcees KSBJ-FM's Susan O'Donnell and BacktageOL.com's Dave Morales will introduce a Merry Holiday Stage Show with live performances by the Houston Concert Band, Houston Choral Showcase, Salvation Army Harbor Light Choir and more. Attendees can enjoy beverages and holiday treats available at concession stands and food trucks from local restaurants while enjoying the sounds of music and entertainment. As the excitement grows, Santa takes to the stage at 7 p.m. for a traditional countdown to illuminate Uptown Houston with half-a-million twinkling lights on 80 trees and buildings along Post Oak Boulevard. Immediately following, the spectacular fireworks extravaganza fills the Houston skies in a grand finale.
The Hilton Houston Post Oak adds to the holiday cheer with its Annual Balcony Decorating Contest. Families participate in this competition year after year with creative holiday decorations, including lights and holiday garlands. A team of local celebrity judges will select the top three balconies and announce the winners before the night's end.
A percentage of concession sales will benefit Be An Angel, a nonprofit organization helping children with multiple disabilities or profound deafness, and the Houston Area Urban League, a nonprofit organization dedicated to helping disadvantaged people secure economic self-reliance, power and civil rights.
Parking is free and available throughout Uptown Houston at the following locations: Centre at Post Oak, Dillard's Garage, Williams Tower, Four Oaks Place, The Galleria, Post Oak Plaza and Post Oak Central.
Those listening from home or through headphones can tune into 89.3 KSBJ-FM for live show and traffic updates. Fans can also "Like" Uptown Houston on Facebook and follow @UptownHouston on Twitter for information, trivia, photos and behind the scene posts.
This free family event is made possible by Uptown Houston's generous partners: 89.3 KSBJ-FM, NGEN Radio, BackstageOL.com, 93 Q Country, 97.1 Country Legends, 107.5 The Eagle, Land Rover Houston Central, Hilton Houston Post Oak and Cassidy Turley Commercial Real Estate Services.
###
ABOUT UPTOWN HOUSTON
Created in 1987, the Uptown Houston District occupies 500 acres in the heart of the Uptown Houston/Galleria area and provides a variety of services and improvements for the area, including traffic operations, public maintenance and beautification, infrastructure improvements, economic development and marketing. The mission of the District is to continually refine and enhance its unparalleled amenities and exceptional beauty by improving accessibility, enhancing identity and sustaining the vibrant community that is Uptown Houston. Visit http://www.uptown-houston.com and find us on Facebook and Twitter (@UptownHouston) for more information.
ABOUT BE AN ANGEL
Helping children with multiple disabilities or profound deafness since 1986, it is BAA's mission to improve the quality of life for children with multiple disabilities or profound deafness by providing adaptive equipment and select services to individuals and institutions that require a supplement to alternative means of funding.
ABOUT HOUSTON AREA URBAN LEAGUE
The Houston Area Urban League (The League) was founded in 1968 by a group of business professionals with the mission of assisting disadvantaged people achieve secure economic self-reliance, parity, power and civil rights. The Houston Area Urban League offers programs in housing services, education support services, health initiatives, workforce development services and economic development services. For more information about the Houston Area Urban League call 713-393-8700.