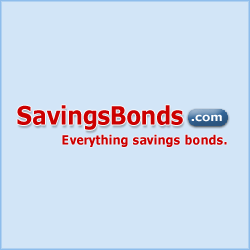 SavingsBonds.com has created a very simple and easy way to properly manage savings bonds.
Spring Lake Heights, New Jersey (PRWEB) February 07, 2013
SavingsBonds.com recently introduced a three step program for savings bond owners. The SavingsBonds.com VIP Membership was created to simplify bond management. The program consists of creating a Savings Bond Inventory Report, monthly email Alerts!, and a Cash-In Report, which are not available elsewhere.
While purchasing savings bonds is often considered an easy task, millions of dollars are forfeited, timing and maturity mistakes are made and unpleasant tax events continue to occur every year by bond owners. Most are not aware of how their bonds work, let alone how to properly manage them to maximize their investment.
"These three steps assist bond owners whether they are holding or cashing in some or all of their bonds," says SavingsBonds.com marketing director Jackie Brahney. She adds, "We developed the VIP Membership to assist bond owners so they have the facts and can avoid the common pitfalls and costly mistakes we so frequently hear about."
Creating a complimentary Inventory Report is the first step. Bond owners access SavingsBonds.com's online calculator to enter their portfolio of bonds. They can view and print their color-coded Inventory Report that includes a "what this means to you" section. There is also an option to transfer bonds from the US Treasury Department's Wizard program to create an Inventory Report.
Step two is to open monthly emailed Alerts! which provide important financial, timing and maturity information. Total interest earned amount are also indicated, which is useful if the bond owner plans to redeem bonds. Owners will know, in advance, what they will need to report on their income tax return in the year the bond(s) are redeemed.
Finally, the Cash-In Report is available when owners need to cash in some of their bonds. Owners indicate the amount of cash they need. A list of bonds, ranked in performance order, is provided. SavingsBonds.com essentially eliminates the guesswork on which bonds to hold and which ones should be redeemed first.
While a plethora of information and bond calculators may exist on the internet, SavingsBonds.com has created a very simple and easy way to properly manage savings bonds. Their experts determine which is the most important, need to know information, simplify it, and deliver it to the bond owner.
About SavingsBonds.com:
SavingsBonds.com is a consumer friendly site offering a free savings bond calculator with a complimentary, personalized, color-coded, Savings Bond Inventory Report and unique reports and services that help bond owners avoid losing money and maximize their investment. The site also offers the most extensive savings bond information center with a non-governmental perspective. Current series EE and I bond rates, lost bond services and re-issue services, links to purchase savings bonds online and popular government forms are also available.
About SavingsBonds.com VIP Membership:
SavingsBonds.com VIP Members receive bi-monthly emailed Alerts! which provide updated cash in values, interest rates and earnings, strategies about current and upcoming financial events, including maturity and taxation issues. The Cash In Report ranks bonds in performance order to eliminate guesswork on which bonds should be cashed in and which ones to hold. Members have 24/7 access to a personalized Bond Inventory Report indicating current bond values, interest rates, timing, taxation and maturity issues, displayed on an easy to understand, color-coded, bond-by-bond report. Optional Bond Tips, along with discounts on lost bond and re-issue services are included. The pro-active, investor friendly service helps avoid possible forfeiture of interest, double taxation and IRS situations, helps investors maximize their savings bond investment and avoid losing money.