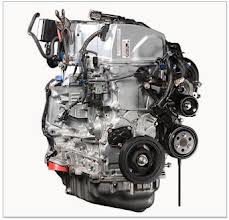 These preowned motors are now part of the GM upgrades that have been announced by this company multiple times this year.
Erie, Pennsylvania (PRWEB) June 18, 2013
The GEO brand of vehicles gained fame in the U.S between 1989 and 1997. GM vehicle owners searching for replacement motors to upgrade a GEO vehicle can now benefit from the inventory for sale at the EnginesforSale.org company. This company is now selling used GEO metro engine inventory at http://enginesforsale.org/geo/used-geo-engines-for-sale.
These motors are OEM units that have been sourced through popular secondary suppliers in North America. These preowned motors are now part of the GM upgrades that have been announced by this company multiple times this year for consumers to benefit.
General Motors under a partnership with Suzuki created the 1.0 and 1.3 engines used in the Metro. The termination of this series in 1997 led to the continuance of the Chevrolet Metro as a replacement. These vehicles relied upon the same four-cylinder engine for performance.
Owners of a GEO or Chevrolet Metro vehicle are expected to be among the group of engine buyers to benefit from the addition of these engines for sale online. The supply companies that locate the replacement engines in stock are now able to find units that have a respectable number of mileage on the engine block considering age and use.
"Most auto parts retailers do not carry engines," said a source from the EnginesforSale.org company. Drivers depend on mechanics and body shops to help locate a replacement motor in most parts of the U.S. Vehicles that have been terminated from automaker production schedules can be harder to locate matches for online and offline. "The database online serves as a connected resource with hundreds of domestic suppliers," the source added. The supply companies currently working together with the Engines for Sale Co. are providing the resources and pricing to fulfill all orders.
The GEO motors that are now for sale online represent a portion of the upgrades that have been made to the preowned General Motors inventory this year. Engines for the Buick, Chevrolet and Pontiac brands have been included inside the listed database online. The news announced at http://www.prweb.com/releases/chevrolet-truck-engines/gm-truck-motors/prweb10720988.htm is one recent example of the types of announcements made to engine buyers online for the upgrades to the GM motors for sale. Contributions to the Ford and Dodge inventories are scheduled to take place through the summer months.
Engines that are requested by consumers and not found online can be directed to company management. Motors that are unlisted online could exist in the company database used offline when the toll-free number support system is used prior to completing a price quotation or service request.
About EnginesforSale.org
The EnginesforSale.org company allows buyers to use its online engine resource center to find low priced replacement motors from American and foreign manufacturers. This company offers its database of current inventory for research and helps negotiate pricing for consumers. This company was created as a way to remove the research in the secondary market when trying to find a motor with low mileage for a fair price. The EnginesforSale.org company offers buyers using its company a toll-free telephone number for customer support and an online system for price generation. These tools help customers to lower replacement motor costs.