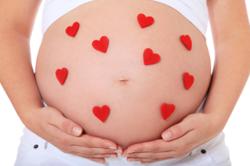 Avishi's Intensive Repair Oil is a luxurious and sensual pregnancy massage oil that encourages skin elasticity, fights stretch marks and helps smoothen skin texture.
Bethesda, MD (PRWEB) February 13, 2013
Known for its all-natural yet powerful skincare solutions for pregnancy and post-delivery, Avishi Organics' today announced a 30% discount on its luxurious Intensive Repair Oil for Stretch Marks and Scars. To avail the offer, coupon code valentine must be used during checkout at http://www.avishiorganics.com . Offer is valid till 14th February 2013 only.
Avishi's Intensive Repair Oil for Stretch Marks and Scars does double duty as a decadent massage oil as well as a powerful skin-cell regenerating treatment. Essential oil of Lavender calms frayed nerves, while the healing powers of Rosehip Seed Oil, Helichrysum Essential Oil, Gotu Kola Leaf, Tamanu Foraha Oil and Sea Buckthorn Oil help smoothen skin texture, encourage skin elasticity and heal irregularities.
"[Avishi's Intensive Repair Oil] was a very important factor in my home birth experience. During the really tough contractions I had my doula and my husband alternate rubbing this oil into my lower back. It warmed my back and smelled very relaxing to me," said Elisabeth Stone of the popular Elisabeth Stone Blog.
"At 20 weeks pregnant I have managed to not get any stretch marks so far despite the fact that I started this pregnancy off bigger than I was in any other pregnancy and have gained at about the same rate," said Christa of Little BGCG after using Avishi's Intensive Repair Oil to prevent new stretch marks from forming during her third pregnancy.
"If you are like me then you know there are hundreds of stretch marks oils and creams all promising miracles but most of them do not work… When I was contacted by Avishi Organics to try out their oil, I was skeptical to say the least… However, I have noticed a difference! I was in shock. I really did not think I'd be able to see any change but even my husband thinks the stretch marks have disappeared…" said Brittany of The Pistachio Project.
In addition to being a powerful skin healer and a luxurious massage oil, Avishi's Intensive Repair Oil is also completely natural. It is not watered down by cheap fillers such as mineral oil nor does it contain any chemicals, colors, fragrances, parabens, or other toxic ingredients. It penetrates deeply and absorbs quickly without leaving a greasy residue.