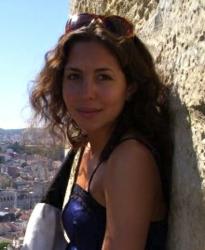 Vicky has been a wonderful addition to the BetterNetworker team. She's intelligent, creative, a fast learner, and very quick on her feet. She has great writing and people skills, and above all, she is really in tune with our community...
Austin, Texas (PRWEB) December 06, 2012
BetterNetworker has posted an interview with BN Editor Vicky Garment that recently aired on the Home Business Radio Network. The interview was conducted by BetterNetworker Instructor and Home Business Radio Network President Doug for his "Leaders Luncheon" show, and is approximately half an hour in length.
On the interview, Garment, who has worked for BetterNetworker since April 2011, discusses her personal story of how she became involved with the company, relates what it has been like to enter into the world of network and Internet marketing, and explains how BetterNetworker helps people learn and grow their business.
Described by Firebaugh as "the glue that holds BetterNetworker together" in reference to her many and varied responsibilities with BetterNetworker, Garment serves as the Editor and Content Manager for the site. She writes their daily emails, manages their Instructor Program, and oversees their affiliate promotions, among many other things.
"I absolutely love what I do, and it was such an honor and pleasure to be able to talk about it with Doug," Garment says. "Working with BetterNetworker has afforded me the ability to grow along with the company and to really have the opportunity to play a big role in what goes on day in and day out. I get the chance to work with incredible people each and every day, and am incredibly fortunate to be in the position that I am."
In addition to her responsibilities for the BetterNetworker website, Garment also travels several times a year with BetterNetworker CEO Jesse Jameson and Editor Andrew Draughon to major industry events such as No Excuses Summit and Live the Dream 2, often appearing on camera to cover the proceedings, which are then posted on the BetterNetworker site for members to watch.
"Vicky has been a wonderful addition to the BetterNetworker team," says Draughon. She's intelligent, creative, a fast learner, and very quick on her feet. She has great writing and people skills, and above all, she is really in tune with our community and the wants and needs of our members. She's gotten to know the ins and outs of BetterNetworker in a very short amount of time, and has done a terrific job helping to keep everything up and running smoothly."
The interview is the third that Firebaugh has conducted with BetterNetworker staff in recent weeks. He has also interviewed Draughon and CEO Jesse Jameson, both of which can be found on BetterNetworker.com. In addition, Jameson hosts a weekly show on the Home Business Radio Network called "The Best of BetterNetworker."
The full interview with Garment can be found at the following link: http://www.betternetworker.com/podcasts/view/marketing/doug-firebaugh-interviews-betternetworkers-vicky-garment-home-business-radio-network