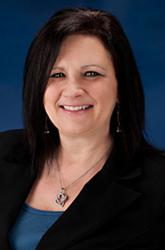 We are dedicated to helping women develop new friendships, gain exposure, and share leads to expand their businesses

-Debra Cool
Waynesboro, PA (PRWEB) June 11, 2013
The Heart Link Network®, best women's networking, welcomes a new women's business networking location in Waynesboro, PA. Led by, Debra Cool, she is a DoTerra Independent Product Consultant who loves teaching people how to replace their medicine cabinet with 100% pure, beyond organic, essential oils. She is passionate about serving her community by leading networking events for professional women. She is dedicated to aiding women in expanding their circle of influence, connecting with like-minded women, and creating meaningful relationships.
Debra aims to connect women in her local community to resources available through networking and says, "The women attending our women's networking events experience a safe, comfortable and friendly atmosphere. We are dedicated to helping women develop new friendships, gain exposure, and share leads to expand their businesses."
The Heart Link Women's Network®, winner of the 2011 and 2012 "Best Women's Networking" award, is intimate and welcoming for all women in Waynesboro, PA.
The Heart Link Network® was created to showcase small business women and their businesses for a full 3 minutes versus other networking groups who only allow their attendees to share their business for 30 seconds to one minute. The Heart Link Women's Network® was founded by author Dawn L. Billings, architect of the Primary Colors Personality Test and the patent-pending parent tool, CAPABLES Parent Tool. Dawn has dedicated her life to finding ways to benefit the lives of women and children. Dawn was selected as one of 15 Women of Achievement by the YWCA in Cobb County, GA., and one of the nation's 80 emerging women leaders by Oprah magazine and The White House Project.
"The diverse mix of success-oriented women small business professionals linking their talents, insights, contacts and encouragement is a sight to behold," insists Dawn Billings with enthusiasm. "The mission of The Heart Link Women's Network® is to support, encourage and challenge other women to strive for continued growth and strength in every facet of our professional and personal lives through creating meaningful relationships within their community and online. It is our commitment to be an organization that offers connections, resource and inspiration with uncompromising integrity." - Dawn Billings, Founder of The Heart Link Network.
The meeting fee is a nominal $20.00 and includes a light meal as well as a company-exclusive spot at the meeting. Women in Waynesboro, PA may go to http://www.17268.theheartlinknetwork.com to learn more and to register to network with like-minded professional women in their community. To see a full list of women networking locations, discover the many perks and benefits of becoming a SponsHer of a Heart Link Network chapter, or to submit an application to lead a chapter of The Heart Link Network®, visit http://www.theheartlinknetwork.com