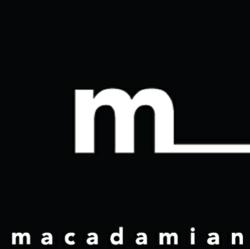 There's potential to change the way people interact and communicate in places and contexts we've never imagined
Gatineau, QC. (PRWEB) April 24, 2013
A potentially disruptive evolution in real-time Web communication is prompting businesses to rethink customer service, opening the door for software innovation and igniting a global debate about the future of the telecommunications industry.
Web Real-Time Communication (WebRTC) enables instant video, voice and text communications, as well as screen-sharing, between Internet browsers – without the trouble of proprietary software plug-ins.
"There's potential to change the way people interact and communicate in places and contexts we've never imagined," said Frédéric Boulanger, Founder & CEO of Macadamian, a user-experience-design and software-development firm that's been working with WebRTC technology for the past year.
Exciting possibilities exist for service-based businesses and software vendors to gain competitive advantage. Customers seeking help on websites will be able to initiate live voice and video chats with support reps and companies could integrate the same functionality as features in a wide variety of apps.
"This is a potentially pervasive technology that can deliver real value to consumers – and that's where we fit in," said Boulanger. "Macadamian works with businesses to help them bridge the gap between cutting-edge technologies such as WebRTC and stellar user experiences."
This emerging advancement also has telecom professionals considering the implications of a world where instant browser-to-browser chat could become the preferred communications medium.
To explore the potential of WebRTC, Macadamian is hosting, WebRTC: Transforming Enterprise Communication, a technology in business event that is presented in collaboration with the Ottawa Product Management Association. Jim Davies, Chief Technical Officer, Mitel; Dilshan De Silva, Head of Browser Products, Espial; Dave Michels, Industry Analyst and Telecommunications Consultant; and Scott Plewes, Vice President, User Experience Design, Macadamian, are the expert panelists set to debate the impact of WebRTC on businesses.
Moderating the discussion will be Mark Lindsay, President of the Ottawa Product Management Association. "WebRTC will propel an era of ubiquitous communications unlike anything society has experienced," said Lindsay. "Within the National Capital Region, which business will step up to lead a collaborative effort to ensure we remain at the forefront of this innovation?"
Doug Michaelides, Managing Director, Macadamian, emcees the three-hour event on Thursday, May 23rd beginning at 7:30 a.m. ET at the University of Ottawa Telfer School of Management (45 O'Connor St., Suite 350). The Twitter hashtag is #WebRTCOttawa. Seating is available only for the first 50 people who register online at http://www.WebRTCOttawa.com.
About Macadamian
Macadamian (http://www.macadamian.com) collaborates with some of the largest technology companies in the world to create inspiring software that stands out and enriches lives. We bring products from napkin sketch to market readiness, exceling at all stages of the product-development lifecycle – from research to design to development. With more than 750 completed projects worldwide, our clients include industry leaders such as Avaya, BlackBerry, GENBAND, Juniper, Logitech and Microsoft. For both established and emerging technologies, we have a lengthy track record of helping clients create successful products on a complete range of desktop, Web and mobile platforms.
-30-
To learn more or to arrange an interview with any of the event participants, please contact:
Graham Machacek
gmachacek(at)macadamian(dot)com
Office: 819-772-0300 x284
Mobile: 613-914-3151